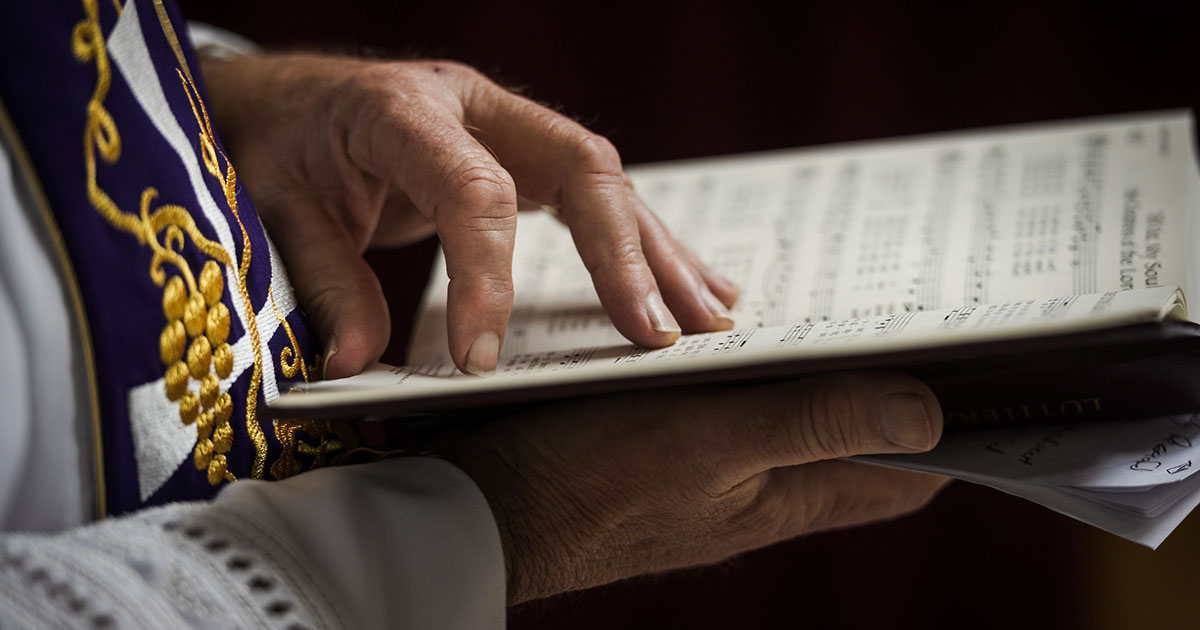 Lutheran Service Book: Companion to the Hymns is now available from Concordia Publishing House (CPH).
The two-volume set, edited by Dr. Joseph Herl, Peter C. Reske and the Rev. Dr. Jon D. Vieker, presents stories, theological commentary and historical background for the complete hymnody of Lutheran Service Book (LSB). The product of over a decade of research, Companion to the Hymns was developed from the study of more than 1,500 primary sources and the work of 127 contributing authors.
Volume 1 includes text and tune background, theological and scriptural discussion, usage advice, and exhaustive historical details of original sources for all LSB hymns.
Volume 2 includes biographies for all hymn authors and composers; essays providing a survey of hymnody; and indexes, appendixes and charts.
The Preface to Companion to the Hymns notes, "Hymns bring Christian teaching into believers' hearts in ways not easily forgotten, and many Christians naturally want to know the stories behind the hymns and their authors." Those stories, and much more, are now available for all 656 hymns in LSB.
Order Companion to the Hymns for $179.99 plus any applicable shipping. Click here for more information.
Posted Dec. 5, 2019