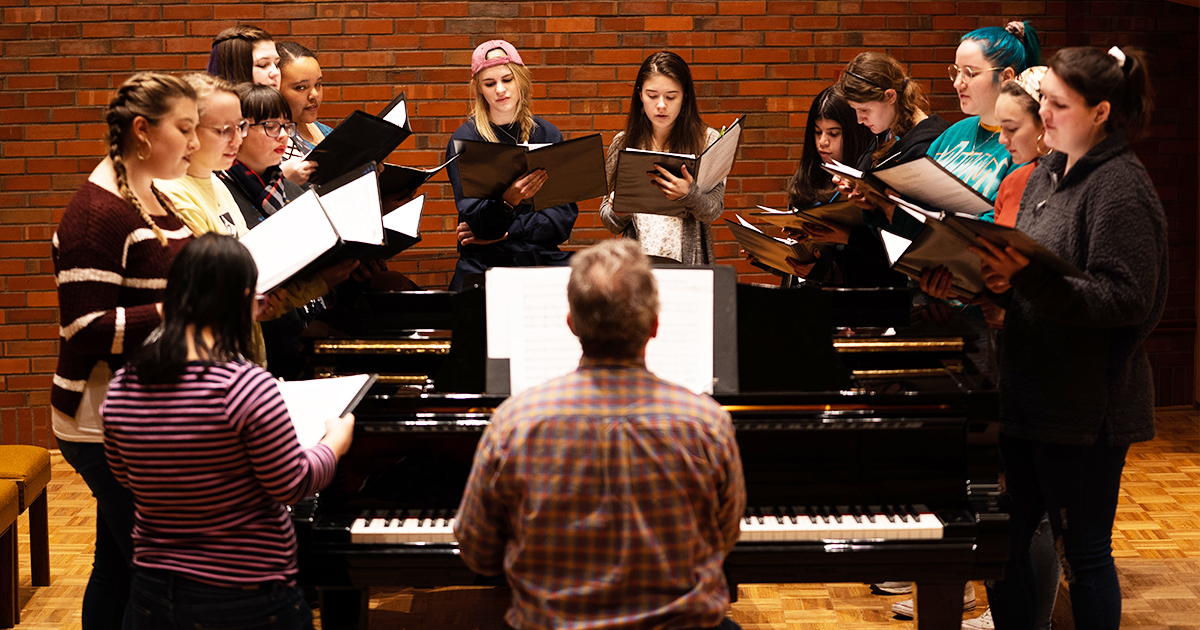 Helping those in need
Concordia University, Irvine, Calif., and the LCMS Northwest District formed a partnership earlier this year to establish the Concordia University, Portland, Ore. (CUP), Employee Assistance Fund. Over 100 donors, individuals and congregations have come together to raise over $55,000 to support CUP employees. The funds raised will go toward covering the medical premium expenses of CUP employees.
CARES Act funds support students
Concordia University, Nebraska (CUNE), Seward, Neb., is providing funds it has received from the Coronavirus Aid, Relief and Economic Security (CARES) Act to any student who has been impacted financially by the transition to online-only classes. Each student who submits qualified expenses is expected to receive up to $400 from CUNE's $500,000 in Higher Education Emergency Relief Funds (HEERF). "We are thankful to have this opportunity to provide each of our students who were affected financially by this pandemic at least some funding to help them recover," said Scott Jenkins, CUNE director of financial aid.
New kinesiology program anticipated 
The Higher Learning Commission (HLC) review team has given its recommendation for approval for Concordia University, St. Paul (CSP), St. Paul, Minn., to add a doctorate in education (Ed.D.) in kinesiology, further expanding the university's growing health care offerings. Final approval will come from the Institution Actions Council (IAC). With the IAC's approval, CSP plans to begin offering the new program, fully online, this fall. 
Music opportunities for all students
Many high school students do not go on to music school, yet still wish to continue their musical participation at the college level. For them, Concordia College New York, Bronxville, N.Y., has created a new Conservatory Department. Open to every student, the department offers co-curricular musical experiences — including choral and instrumental ensembles, musical theater, private lessons, and instruction in music theory and composition — led by world-class faculty from Concordia Conservatory. A gift from a donor will provide three levels of audition-awarded scholarships. 
Graduates set to teach in Lutheran schools
Seven of this spring's graduates from Concordia University Texas (CTX), Austin, Texas, walked across the virtual stage — in their own homes — to earn a Lutheran Teacher Diploma along with their education degree. CTX's College of Education offers students the ability to customize degrees to fit their career aspirations. Adding the Lutheran concentration makes them eligible for a call to teach in a Lutheran school or other LCMS entity.  
CUW alumni go pro in design
Four graphic design alumni from Concordia University Wisconsin, Mequon, Wis., including two of this year's graduates, have quickly become valued assets of Fox Hammer Media, a global graphic design agency that serves professional sports teams such as the New York Yankees, New England Patriots and Chicago Bears. Taylor Oestreich, who graduated in May, contributed the illustrations for a graphic that was posted to the Yankees' official Instagram account last April. Read more at blog.cuw.edu/big-leagues.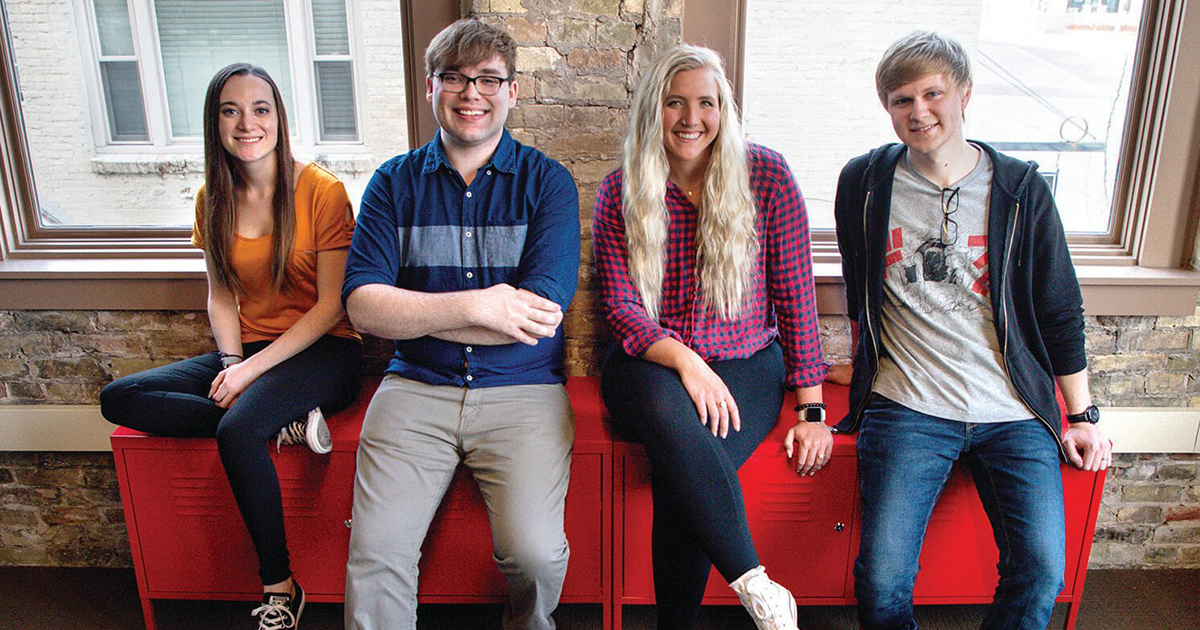 Ceremony held online
After an unprecedented semester that prevented its spring commencement from taking place as planned, Concordia University Chicago, River Forest, Ill., celebrated its graduates in a virtual commencement ceremony on May 9. During the livestreamed event, University Marshal Dr. Kevin Borchers said, "[We] join you in grieving the loss of a joyous community celebration of your achievements. Nevertheless, today is still a great day. … Right now, in this moment, we are still together, united as the Concordia Chicago community, wherever we are." The ceremony featured recorded greetings from faculty members. All spring graduates have also been invited to take part in an in-person ceremony in December.
Grads to 'walk' in December
While Concordia University, Ann Arbor, Mich., will hold an in-person commencement ceremony for its spring graduates in December, the university celebrated its most recent alumni through various virtual tributes. Just over 160 individuals earned their degrees last month. A few of their stories are highlighted at blog.cuaa.edu/grad-stories-2020.
Seminary news
As a result of the coronavirus pandemic, Concordia Seminary, St. Louis, has moved all of its "Prof Insights: Faculty-Led Workshop Series" (formerly Summer Workshop Series), offered June through August, online. Workshops cover topics ranging from Pre-Constantinian theology to post-denominational challenges and from Psalms to 1 Peter. Browse the list of workshops for pastors, church leaders and laity and register at csl.edu/resources/continuing-education/workshop-series.
Concordia Theological Seminary, Fort Wayne, will welcome the 2020 class of first-year seminarians, starting with those taking summer Greek, on June 15. Please continue to pray for them and for all seminary students as they seek to serve as laborers in the Lord's harvest.   
Posted June 15, 2020