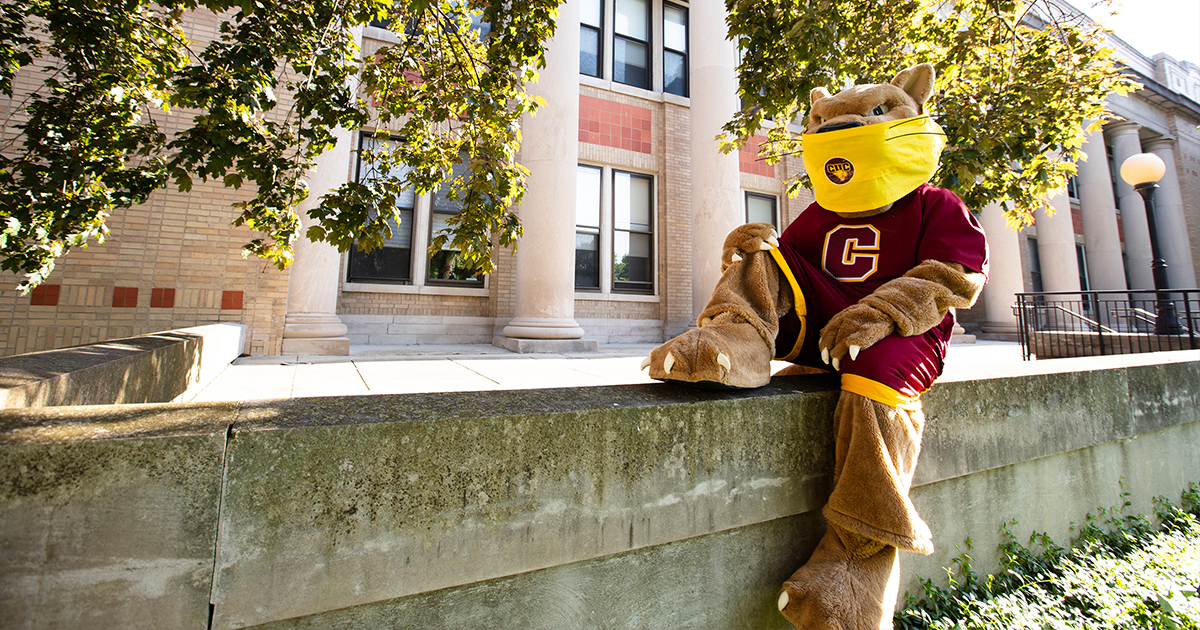 Mattresses for nonprofits
In July, Concordia University, Nebraska (CUNE), Seward, Neb., donated 75 used mattresses to nonprofit organizations in Lincoln, Neb.
People's City Mission received 55 mattresses for its family shelter, and Catholic Social Services received 20 mattresses.
"This means a lot to us," said Clint Presnell, People's City Mission's facilities director. "We have a 300-bed shelter, and I can't think of a night that one of those beds is open." 
Mattresses used in dorm rooms are different from those used in homes, Presnell said. The seams are reinforced, and the mattresses are water-resistant, making them longer-lasting and easier to clean. 
The more than 900 mattresses on Concordia's campus are on a 10-year rotation, said Gene Brooks, CUNE vice-president for Student Affairs and Athletics. Each summer, the university replaces about 100 mattresses — still in good shape — and donates them to organizations in need.
"It's great to know these mattresses are being put to good use and giving someone a bed to sleep in that otherwise they may not have," Brooks said.
"Donating mattresses to these organizations prevents them from going into landfills. … It helps the environment, helps our community and neighbors, so everyone benefits," said Dr. Kathy Miller, sociology professor at CUNE, who, with her church, Faith Lutheran Church in Seward, has served as the liaison between CUNE and the groups receiving the
annual donations. 
Experts discuss health care reform
With its move to an almost entirely online format this year due to COVID-19, the Fourth Annual Healthcare Economics Summit, held on July 31 at Concordia University Wisconsin (CUW), Mequon, Wis., brought in some of the biggest speaker names ever, as well as a record attendance. Among the slate of speakers were U.S. Senator Ron Johnson (MN); Dr. Steven Klasko, named among Modern Healthcare magazine's "100 Most Influential People in Health Care"; and both the outgoing and current presidents of the American Medical Association, the largest association of physicians and medical students in the U.S. 
Learn more at blog.cuw.edu/4th-healthcare-summit.  
Program unique in Michigan
Concordia University, Ann Arbor (CUAA), Mich., is now accepting physician assistant (PA) applicants. In July, ARC-PA (Accreditation Review Commission—Physician Assistants) granted CUAA's PA program provisional accreditation, which will allow the school to launch its first 32-student cohort in January 2021. 
The 27-month master's program will be the only PA degree offered by a Christian university in the state of Michigan. Courses will be delivered in an on-the-ground format, and students will complete 15 months of didactic education and 12 months of clinical rotations as a requisite for graduation. Learn more at blog.cuaa.edu/pa-program.
CCNY 'meant for more'
Concordia College New York (CCNY), Bronxville, N.Y., has chosen the theme "Meant for More" for the 2020–21 academic year. The theme reflects the university's goal of exploring ways to engage that illuminate the campus community's meaningfulness in the world: the "more" for which they are meant. 
The theme takes its name from the title of CCNY President Rev. Dr. John A. Nunes' new book Meant for More: In, With, and Under the Ordinary, coming from Concordia Publishing House in October. Nunes has announced that he is donating 100% of royalties from the book's sales to the college's scholarship fund. He said, "My vocation here at Concordia College New York resonates with my soul, so it gives me great satisfaction that my book, an invitation to vocational action impelled by God's Word, will make a material impact on our institution and our students."  
CUC goes online for fall
In early August, Concordia University Chicago (CUC), River Forest, Ill., announced its decision to deliver all fall classes entirely online. In a message to the university community, CUC President Dr. Russell Dawn said, "Amid ongoing prayer and detailed research and planning, it is again necessary to adapt our plans to further protect the university and our people against the growing pandemic."
CUC has long been known as an expert in online education, as over 4,000 undergraduate and graduate students regularly enroll in courses offered completely online. "I am confident our faculty are well prepared to provide an outstanding learning experience for our students this fall," Dawn said.
Campus housing remains open, along with student service offices, food service and campus life programs. Safety measures such as social distancing and mask-wearing are mandatory, and the university will introduce a new smartphone app to conduct daily personal health assessments and contact tracing as necessary.
"Those who are able to join us as residential students will continue to take part in vibrant student life and engaging experiences throughout the fall," said Dawn. "Most importantly, we will still provide an education that keeps Jesus Christ at the center of all we do."
Lessing joins faculty of CSP
This summer, the Rev. Dr. Reed Lessing joined the theology faculty of Concordia University, St. Paul (CSP), St. Paul, Minn. In a recent interview, Lessing shared a few thoughts about teaching at CSP.  
                Q: Which classes will you teach for CSP this fall? 
                A: Biblical Heritage of Christianity, the Old Testament and the Problem of Evil. 
                Q: What do you enjoy most about teaching? Do you have a favorite topic to teach?  
                A: I enjoy connecting with students, both academically and personally. And I'm addicted to Old Testament prophets, especially Isaiah. 
                Q: What are you most looking forward to as you join the CSP family this fall? 
                A: Getting to know students, faculty colleagues and campus staff.
Anonymous grant for CUI 
Concordia University, Irvine, Calif., has received an anonymous $3.2 million grant awarded to the Townsend Institute for Leadership & Counseling. The operational grant supports enrollment growth in the program, including admissions, marketing staff and the hiring of new teaching faculty. The Townsend Institute offers bachelor's degrees in Leadership Studies and Organizational Psychology and master's degrees in Counseling: Clinical Mental Health, Executive Coaching and Consultation, and Organizational Leadership.
CTX offers new online health degrees
Concordia University Texas (CTX), Austin, Texas, is responding to the realities of COVID-19 with two, new fully online degree programs.
The Master of Public Health is a competency-based graduate program to help meet the demand for public health knowledge and leadership. 
The Bachelor of Science in Respiratory Care is a degree advancement program for registered respiratory therapists who already hold an associate's degree.  
Seminary news
Concordia Theological Seminary, Fort Wayne (CTSFW), is celebrating its 175th year. Academics have continued both online and in person, with a deaconess intensive mid-July, as well as summer session courses. The seminary welcomed the young women and men of Christ Academy's Phoebe and Timothy Schools in late July, along with a talented group of worship leaders for the annual organist workshop. CTSFW looks forward to welcoming more students and event attendees soon. 
Concordia Seminary, St. Louis (CSL) orientation week, held Aug. 25–28, concluded with an opening service in the Chapel of St. Timothy and St. Titus. Highlights of the service included the installations of:
Rev. Dr. Daniel Preus, interim president;
Rev. Dr. Philip Penhallegon, professor of Exegetical Theology;
Rev. Dr. Thomas Egger, Gustav and Sophie Butterbach Professor of Exegetical Theology; and
Rev. Micah Glenn, director of recruitment. 
In addition, Director of Music Arts Dr. James Marriott was ordained, and vicarage and internship assignments were announced for students in the Specific Ministry Pastor, Ethnic Immigrant Institute of Theology and Center for Hispanic Studies programs. 
Posted Sept. 7, 2020