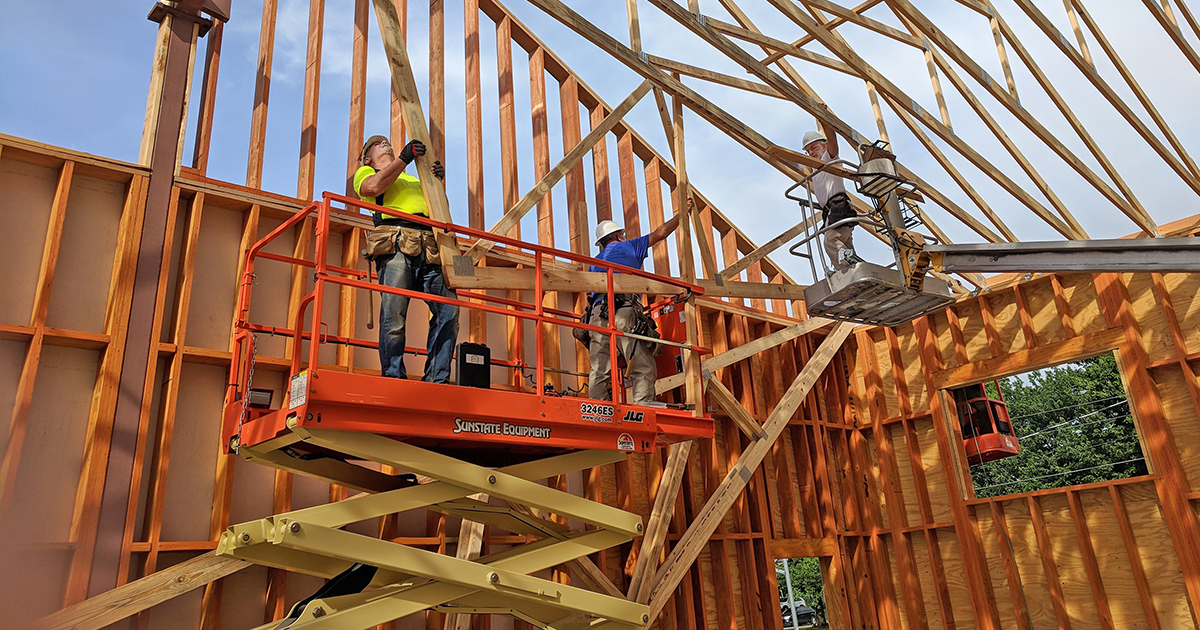 Laborers For Christ (LFC), a ministry of Lutheran Church Extension Fund (LCEF), will discontinue operations on June 30, 2021, the conclusion of LCEF's fiscal year. 
The decision comes after an extensive, 18-month review of the LFC program. A Sept. 16 LCEF press release stated, "This review revealed a number of critical issues impacting LFC operations, including a steady decline in available opportunities, increasing logistical and regulatory challenges and a marked shift in the needs of The Lutheran Church—Missouri Synod (LCMS) ministries we serve."
The press release said that current and pending LFC projects that have been contracted will be completed, with work possibly continuing after June 30, 2021.  
Begun in 1980 as a ministry of the LCMS Rocky Mountain District, LFC operations were taken up by the LCMS Mission Board in 1985 and later by the LCMS Foundation. In 2003, LFC activities were transferred to LCEF. 
Over its 40-year history, LFC has completed more than 800 construction and renovation projects in service to LCMS congregations, schools and other ministries. During this time, hundreds of men and women answered the call to serve. The LCEF announcement highlighted these volunteers' dedication and faithfulness, which have "been a blessing to so many … [and] left an indelible mark upon the mission and ministry of the LCMS."
"The church has been blessed through the faithful work of Laborers For Christ for decades," said the Rev. Bart Day, LCEF president and CEO. "We remember and celebrate the men and women who used their gifts and abilities to expand the footprint of the church. 
"As the work now comes to an end, we thank God for all that has been accomplished. LCEF will consider new opportunities to serve the church in the future. As opportunities change, so must LCEF and the services we provide. We will honor the past and build the future, always growing ministry opportunities."
Plans are currently underway for a celebration in early 2021 of LFC and its history of service to the church. Questions may be directed to Joe Russo, LCEF's senior vice-president for Marketing, at joe.russo@lcef.org. 
Posted Nov. 13, 2020