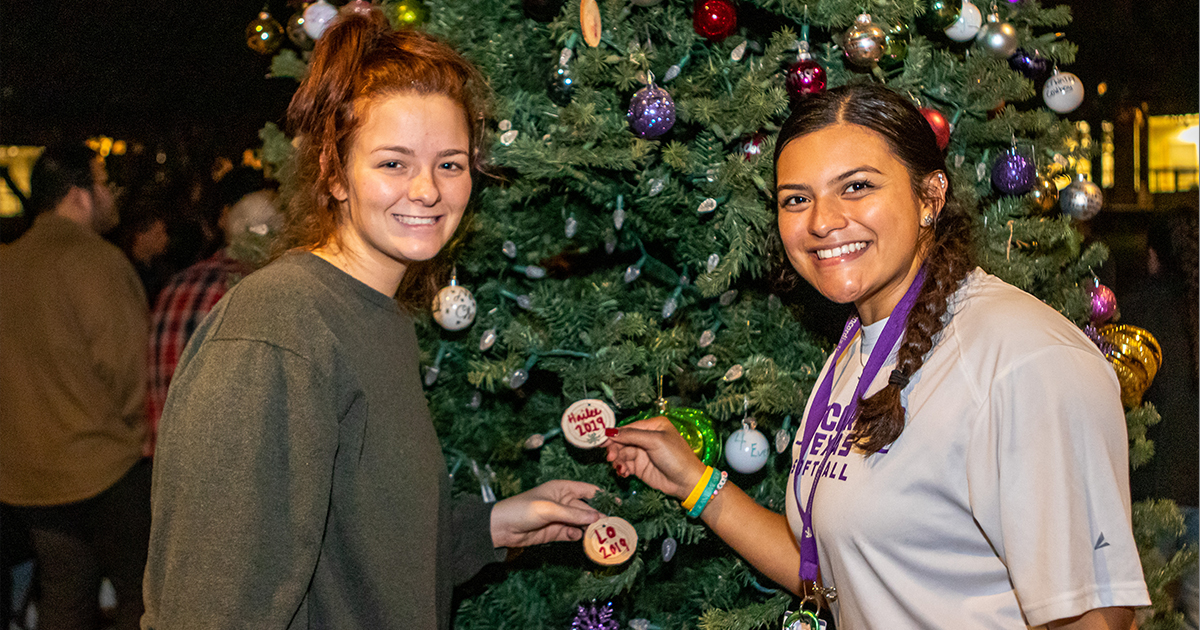 Christmas joy
The annual Christmas concert tradition at Concordia University Irvine (CUI), Irvine, Calif., returns to the Renée and Henry Segerstrom Concert Hall on Dec. 6. CUI's critically acclaimed choirs, handbells and orchestra will share glad tidings of great joy: Christ was born to save! Under the theme "Repeat the Sounding Joy!" this year's concert showcases more than 200 performers from eight vocal and instrumental ensembles under the direction of Dr. Michael Busch and Dr. Jeff Held. 
The celebration continues with a new made-for-TV episode of "A Concordia Christmas," which will be filmed for PBS in CUI's Borland-Manske Center and air during the week of Christmas. The special combines concert footage from the Christmas concert at Segerstrom Concert Hall with additional numbers recorded especially for TV. Visit cui.edu/christmas to find local viewing times and links to the PBS airings.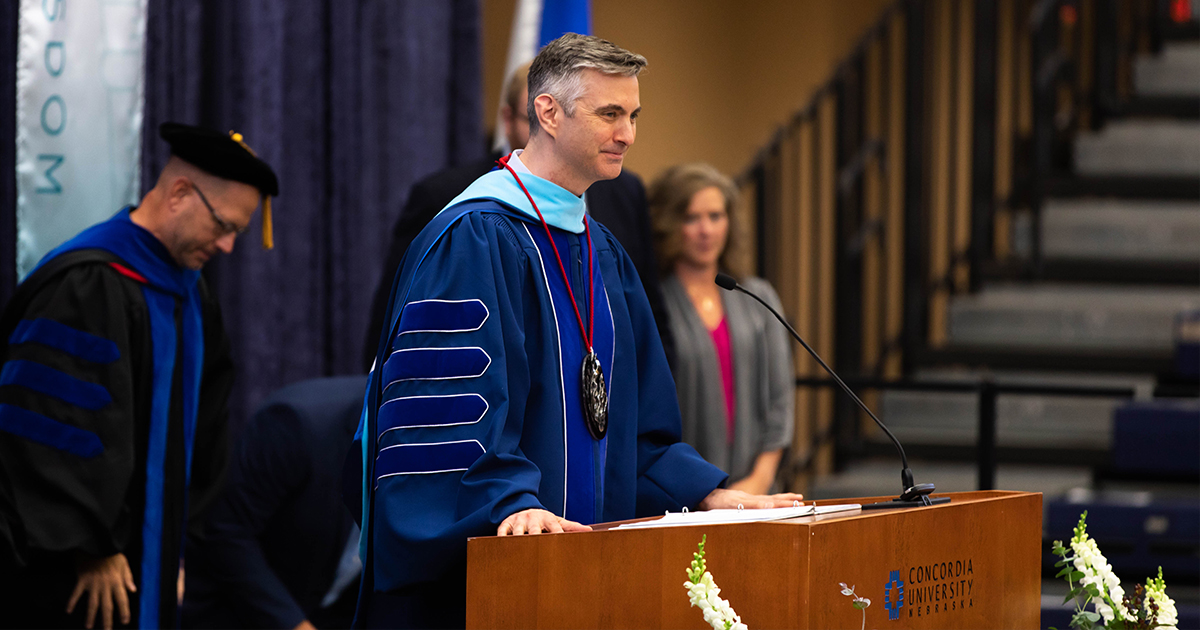 New president
Dr. Bernard Bull was inaugurated as the 11th president of Concordia University, Nebraska, Seward, Neb., on Oct. 22. Bull began his tenure in August. 
"It is an incredible honor to be serving the community at Concordia University, Nebraska," Bull said in his inaugural address. He went on to speak about the importance of Lutheran education in contemporary society.
"Lutheran education … serves to equip people for faith and life in an ever-changing world," Bull said. "Yet, there is another important role. Lutheran education, when done well, is salt to the world around it, serving to preserve and flavor families and societies with that which is true, good, beautiful … [and] even unifying."
Free Advent calendar
Concordia University Texas (CTX), Austin, Texas, offered a 2021 Advent calendar for free download. The CTX community thanks God — and you — for the support CTX has received this year, whether through prayers, time, financial gifts or a combination of these things. The generosity of God's people gives students the opportunity to prepare for meaningful work. The calendar is available at concordia.edu/giving. 
Spreading the word
Dr. Russell P. Dawn, president of Concordia University Chicago (CUC), River Forest, Ill., has announced the formation of the CUC Office of Church Relations (OCR). The OCR was created to heighten awareness of CUC across the LCMS; strengthen relationships with LCMS entities, students and their parents; and build relationships with biblically faithful institutions across other Christian denominations. The efforts will be led by Deaconess Betsy Karkan, director of ministry strategies, and Dr. Kevin Borchers, director of church relations. Both Karkan and Borchers are CUC alums.
"Being a part of a university where Christ is at the center of all we do and where students are formed for service to the community is truly a gift," said Karkan. 
"I'm honored to continue these partnerships and solidify CUC's efforts to recruit LCMS students to professional church ministry as well as other vocations serving the church, their families and the world," said Borchers.
Bethesda expands, changes name
Bethesda College, which opened at Concordia University Wisconsin, Mequon, Wis., in 2014, will expand to the campus of Concordia University Ann Arbor, Ann Arbor, Mich., in Fall 2022. Bethesda provides young adults with intellectual and developmental disabilities an opportunity to learn and grow through a true college experience. In January, Bethesda will undergo a name change as part of a brand revitalization. Learn more at blog.cuaa.edu/ablelight.
Coaching for life
Concordia University Wisconsin (CUW), Mequon, Wis., continues to add to its portfolio of mental and emotional health offerings for students. This fall, the university launched a life coach pilot program that grants students access to certified coaches at no cost. CUW is the only university in the state to include life coaching among its repertoire of services for students. Learn more at blog.cuw.edu/life-coaching.
New role for Thom
Concordia University, St. Paul (CSP), St. Paul, Minn., has announced an expanding role for one of the university's emerging leaders. Mychal Thom, currently serving as chief diversity officer and associate dean of academic innovation, will now also serve as dean of the College of Business and Technology. The new role will allow Thom to more effectively support CSP's focus on career-relevant academic programming. 
"We are blessed to have Mychal as a leader at CSP," said CSP Provost Dr. Eric LaMott. "His focus on innovation, diversity and student outcomes … [will] help us become even stronger … in creating opportunities for lifelong success."
Seminary news
175 years of blessing
On Oct. 24, nearly 350 people gathered on the campus of Concordia Theological Seminary, Fort Wayne (CTSFW), to give thanks for 175 years of the church's support and God's grace. The event included Vespers with preaching by the Rev. Dr. Naomichi Masaki, the premiere of the seminary's 175th-anniversary video, and a German meal in the Katherine Luther Dining Hall. Read more at ctsfw.edu/175th-celebration.
Online doctoral program
Concordia Seminary, St. Louis (CSL), recently updated its Doctor of Ministry (D.Min.) curriculum and converted the program to an online format. The D.Min. program helps pastors gain the skills to apply rigorous scholarship and theology to contemporary issues within their ministry context and to enhance their expertise as scholar-practitioners in their ministry field. Five concentrations are available: General Pastoral Ministry, Homiletics, Missional Leadership, Military Chaplaincy and Spiritual Care. Interested applicants must submit all application materials by Feb. 28, 2022. (The deadline for international students was Nov. 30, 2021.) Learn more at csl.edu/dmin.
Posted Dec. 20, 2021