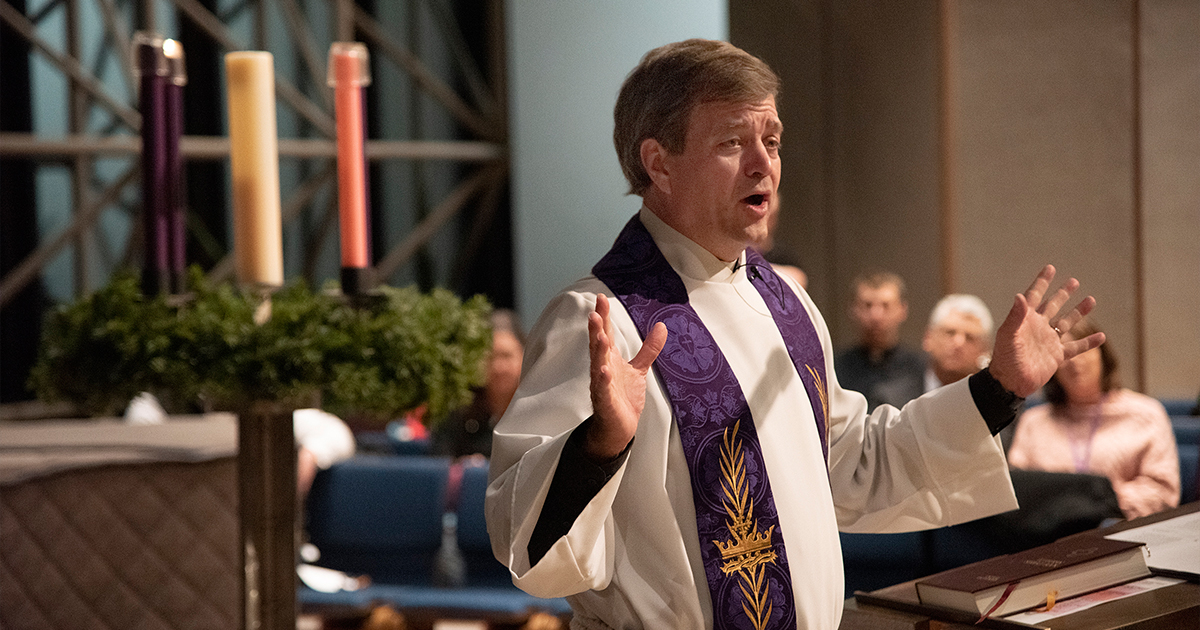 By Stacey Egger
"In the midst of utter woe,
When our sins oppress us,
Where shall we for refuge go,
Where for grace to bless us?
To Thee, Lord Jesus, only!
Thy precious blood was shed to win
Full atonement for our sin."
("In the Very Midst of Life," Lutheran Service Book 755)
Thus sang around 90 Lutherans in the chapel of the LCMS International Center (IC) on Nov. 30, the evening before the U.S. Supreme Court heard oral arguments in a case that has the potential to challenge the nearly 50-year-old Roe v. Wade decision legalizing abortion-on-demand across the nation. They had gathered to hold a Prayer Service for Life.  
"It is important that we as the Christian church don't cry out to the Supreme Court, saying, 'Give us justice, give us mercy, give us life.' We cry out to the Father of all life, and to His Son, Jesus Christ," said the Rev. Robert Zagore, executive director of the LCMS Office of National Mission, in his sermon on Luke 6:39–45.
To assist the church in its prayer, the bulletin for this service was prepared ahead of time by LCMS Worship and LCMS Life Ministry, in partnership with Concordia Publishing House, and made available online so that people could follow along with the livestreamed IC service or hold their own services locally.
"What shall we cry?" continued Zagore. "O Lord, save your people. All of them. There is only one name to speak into death: Jesus Christ, the Living One." 
Larry Barringer, a member of Trinity Lutheran Church in Edwardsville, Ill., as well as of the LCMS Southern Illinois District Advocates for Life Team, attended the service at the IC. He said that, in his work in pro-life advocacy, he has come to appreciate the Lutheran approach to these issues.
"What we as Lutherans bring that is unique from other groups [is] what you heard tonight: the forgiveness that is in Christ. We've sort of become known as the 'Jesus people.' Thanks be to God! That's what we do as Christians: We come and we pray. … We don't pass judgment … we don't show anger. … That doesn't win hearts the way the Holy Spirit does," said Barringer.
"We can share God's grace and forgiveness," said Christy Hessel, a member of Peace Lutheran Church in St. Louis. Hessel serves on Peace's life ministry team and volunteers at a local pregnancy resource center. "Even the people I work with that choose life — they still have a hard time forgiving themselves. I tell them, 'The Bible is just full of people that messed up.' We are all sinners. There's a place for everyone."
The bulletin for the Prayer Service for Life is available for free, unlimited download and use by individuals and congregations. The service includes the Litany and Psalms 10, 82 and 139; readings of Genesis 9:1–7 and Luke 6:39–45; three hymns; and various petitions brought before God — that He would "put an end to the evil of abortion"; provide "counsel and comfort for all expectant mothers vulnerable or pressured to seek abortion" and make the church "eager and ready to provide the balm of Christ's forgiveness and love to them"; "forgive the sins of those who grieve past abortion decisions"; and cause leaders around the world to "create policies and legislation [that] defend the lives of all people."  
"We believe in God, and God answers prayer," said Cindy Neff, another member of Peace, St. Louis, who attended the service at the IC. "And His mercy endures forever. It's never-ending."
Download the bulletin for the Prayer Service for Life.
Listen to the Prayer Service for Life.
Watch the Prayer Service for Life.
Learn more about LCMS Life Ministry.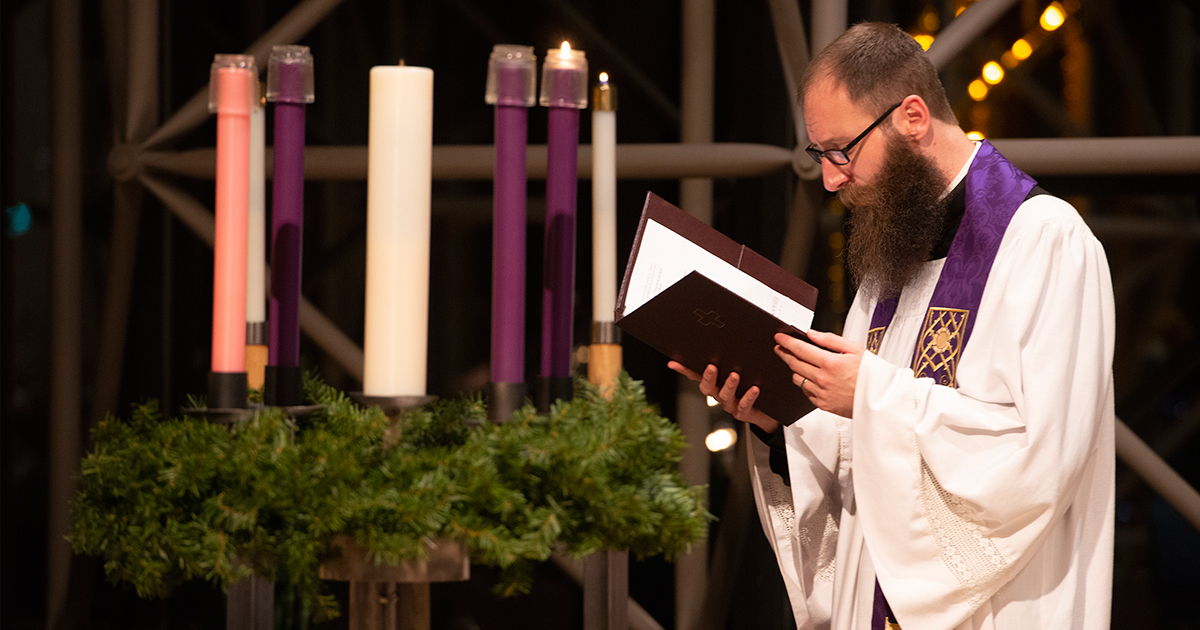 Posted Dec. 8, 2021/Updated Dec. 13, 2021