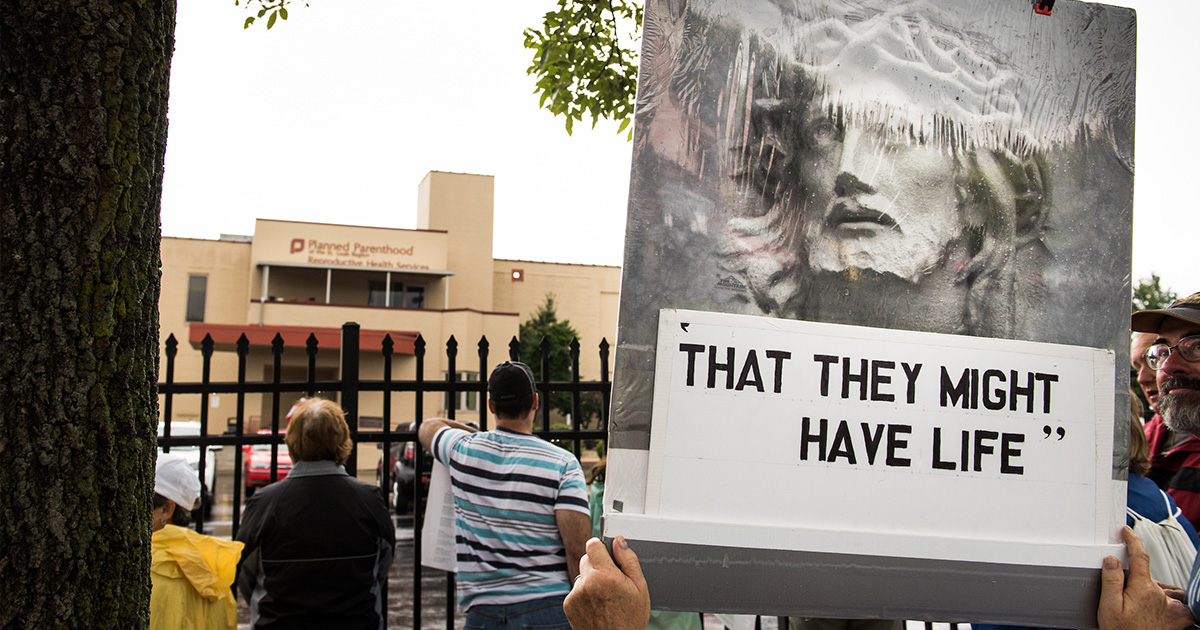 An upcoming seminar at The Lutheran Church—Missouri Synod (LCMS) International Center (IC) in St. Louis, "Evangelizing the Lost through Life Ministry," will explore ways for those involved in life ministry or advocacy to reach the unchurched with the Gospel. Offered under the Synod's triennial emphasis, Making Disciples for Life, the seminar will take place both in person at the IC and online on May 12 from 1 p.m. to 5:15 p.m. CDT.  
Christians who are involved in supporting and advocating for life regularly encounter people from a variety of circumstances and viewpoints who do not know Christ. Some of those may be families who have chosen life in difficult circumstances and are seeking assistance at a pregnancy resource center but who do not have a church home. Others may be pro-life advocates who, while they seek to protect life, do not do so from a Christian foundation.
In addition, those who are involved in defending life — while participating in life marches and rallies or praying in front of abortion clinics — regularly encounter individuals who are actively defending the "right" to kill. People in all of the categories described above, both those who are pro-life and those who are pro-abortion, desperately need to hear Christ's Gospel message of forgiveness.
Deaconess Dr. Tiffany Manor, director of LCMS Life Ministry, observes, "In these various circumstances and encounters, we can share the Good News of Jesus with people who are perishing — no matter what their view of life may be."
The May 12 seminar is designed to provide practical ways for people who are involved in life ministry to witness to Christ as they go about doing that work. The agenda will include brief plenary sessions as well as longer breakout sessions for discussion and idea sharing.
There is no cost for this seminar, but registration is required. Recordings of the sessions will be available to seminar participants through June 20.
Find out more and register to attend either online or in-person.
Posted April 5, 2022