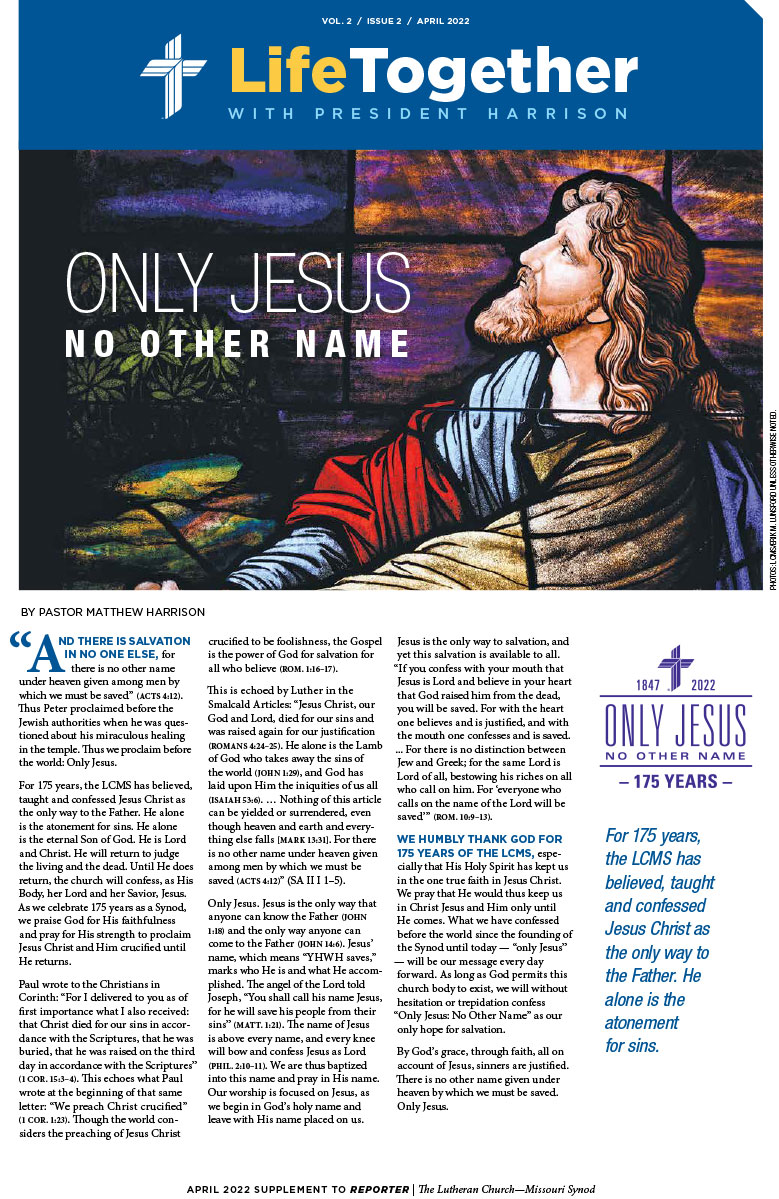 This supplement to the April 2022 Reporter is the third of a series titled "Life Together with President Harrison."
If you have a question or topic you would like President Harrison to consider addressing in a future issue, send it to lifetogether@lcms.org.
This month's featured topics:
'Only Jesus': 175 years of the LCMS.
A brief history of the LCMS by Rev. Cameron MacKenzie.
'Fear and Hope': An excerpt of an address by former LCMS president Rev. Friedrich Pfotenhauer on the 50th anniversary of the LCMS.
Read Life Together supplement