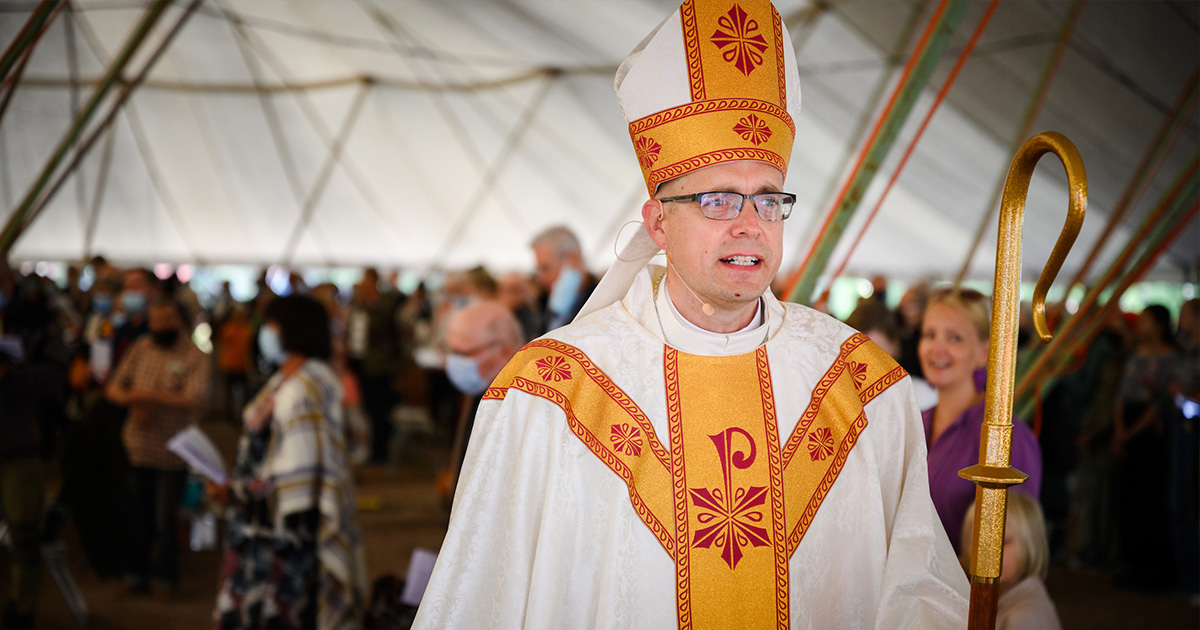 By Kevin Armbrust
The case is closed. At 1 p.m. on March 30, the Helsinki District Court in Finland issued its decision to acquit both the Rev. Dr. Juhana Pohjola, bishop of the Evangelical Lutheran Mission Diocese of Finland, and Dr. Päivi Räsänen, a medical doctor and longstanding member of the Finnish Parliament.
The trial of Pohjola and Räsänen began on Jan. 24. Their prosecution grew from a complaint in 2019 regarding the publication of Räsänen's 2004 pamphlet, Man and Woman He Created Them: Homosexuality and the Challenge to the Christian Concept of Man. In that pamphlet, published under Pohjola's authority, Räsänen confesses the biblical view of marriage and sexuality, including the Bible's teaching that homosexuality is a sin.
This story from Finland has echoed throughout the world, as the very Word of God was placed on trial. As the trial proceeded, the prosecutor general discussed interpretation of the Holy Bible. The words that were labeled as hateful were none other than the very teachings of the Scriptures. Though the prosecution demanded that writings, interviews and social media posts be taken down, and that both Räsänen and Pohjola pay a fine, the court ruled to acquit. 
"I feel relieved that the Helsinki District Court unanimously dismissed all charges," said Pohjola. "This was a great victory not only for me and Mrs. Räsänen but for everybody, even our opponents, because freedom of speech and religion are basic rights in a democratic society.
"However, the prosecutor most likely will appeal the decision to the Appellate Court, so the decision of the District Court is not yet final. I'm pleased that the rule of law was maintained in Finland and the court was not taken over by the all-present and powerful gender ideology, which tries to the silence biblical teaching on human sexuality."
Upon hearing of the acquittal, Pohjola expressed his thanks to all who have prayed for him. "I feel very humbled that so many congregations and Christians have kept us in their prayers and so many have in various ways shown their support," he said. "I want to thank all for the love and support we have received here in Finland."
As befits his faith and flows from his love as bishop and pastor, Pohjola wants to encourage the church to remain faithful: "I hope that this encourages us and all others who share the same struggles to confess Christ Jesus and biblical teaching with joy and boldness. After all, it is His Word and He is responsible for it and for those who testify in His name. The Lord be with you all!"
Posted March 30, 2022