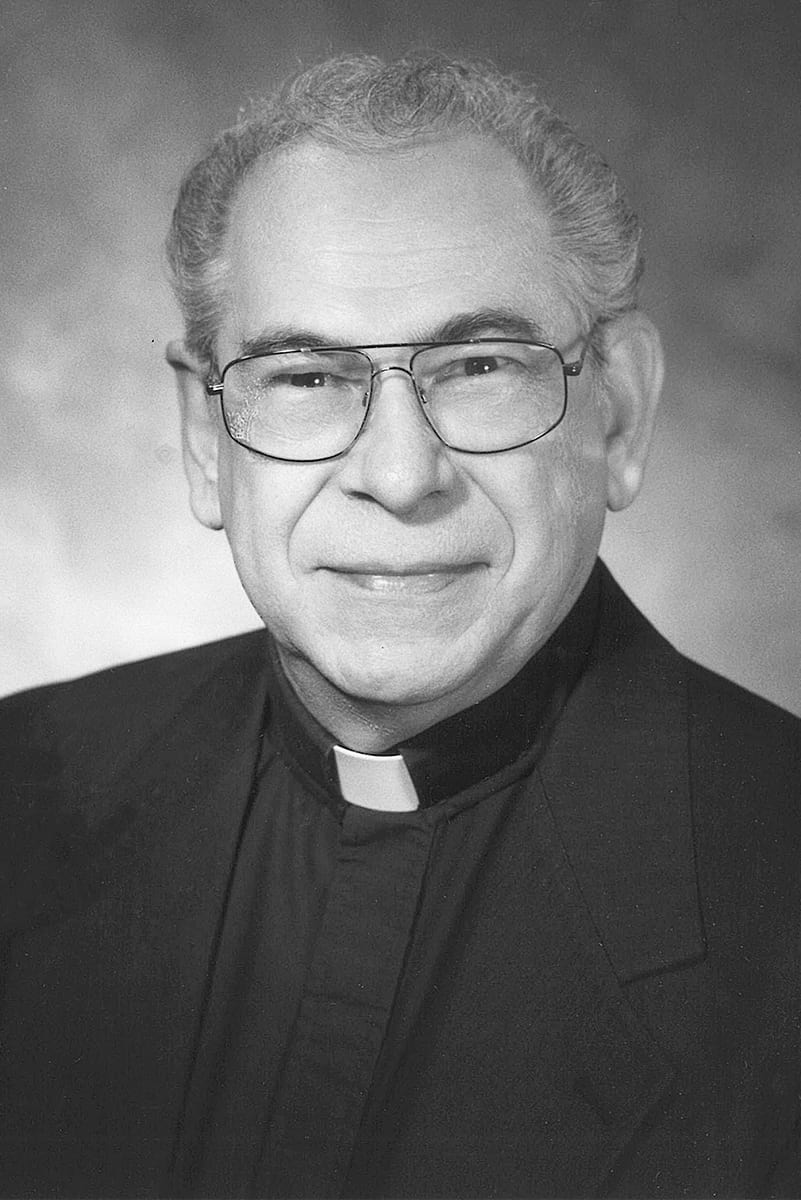 The Rev. Dr. Osmar Otto Lehenbauer, former president of The Lutheran Church—Missouri Synod (LCMS) New England District (NED), died on June 28. He was 92.
Lehenbauer was born on Sept. 2, 1929, in Arroio de Meio, Brazil, where his parents, the Rev. Conrad F. and Magdalena (Wallner) Lehenbauer, served as missionaries. In 1930 Lehenbauer, his parents and his eight siblings — Victor, Ruth, Herman, Bruno, Edna, Paul, Arno and Sylvio —moved to Nokomis, Ill., where the elder Lehenbauer became pastor of St. Paul Lutheran Church.
Lehenbauer graduated from Concordia Seminary, Springfield, Ill., in 1954 and completed post-graduate work at Concordia Seminary, St. Louis (CSL). He served LCMS congregations in Fort Wayne (Concordia), St. Louis (Trinity—Soulard), Chicago Heights, Ill. (St. Paul) and Bristol, Conn. (Immanuel). In 1991 he was elected president of the LCMS New England District and served until his retirement in 1997. He was awarded an Honorary Doctor of Laws by Concordia College, Bronxville, N.Y.
Lehenbauer married Shirlee Rieck of Peoria, Ill., on Feb. 12, 1955. The Lehenbauers were blessed with four children: Rebecca (Robert) Boyd of Lakeland, Fla.; the Rev. Dr. Joel (Hope) Lehenbauer of Union, Mo.; Dr. Daniel (Heidi) Lehenbauer of Lemont, Ill.; and Eric (Michelle) Lehenbauer of Prospect, Ky. 
Shirlee Lehenbauer died in 1994. In 1996 Lehenbauer married Katherine Nobis Young, widow of the Rev. Douglas Young. Katherine brought to the marriage two children — Dr. Brenton Young and Monica (Rev. Richard) von Steinman — and three grandchildren.
Among other things, Lehenbauer served as a doctrinal reviewer for the LCMS, on the Board of Christian Education for the LCMS Northern Illinois District and as a pastoral advisor to the Indiana Lutheran Laymen's League and the Concordia Deaconess Association. In 1978, he received the Servus Ecclesiae Christi award from Concordia Theological Seminary, Fort Wayne.
Current NED President Rev. Robert Beinke said, "Rev. Dr. Lehenbauer is remembered very fondly by the members of the New England District, in which he served very humbly and faithfully as both a parish pastor and then as district president. 'Come, you who have been blessed by My Father, receive the kingdom prepared for you from the foundation of the world' [Matt. 25:34]."
The Rev. Dr. Wally Arp, senior pastor of St. Luke's Lutheran Church in Oviedo, Fla., where Lehenbauer was a member, said, "Few pastors have the privilege of serving 30-plus retired pastors in their congregations. Through the ministry of the Lutheran Haven retirement community, located adjacent to St. Luke's, we are blessed to have many incredible servants of Christ in our midst.
"Among those, the Rev. Dr. Osmar Lehenbauer was truly a gift. His words of encouragement to me, the other pastors and our numerous vicars over the years were always uplifting. His cheerful, kind and lighthearted presence will be dearly missed."
Lehenbauer was preceded in death by his first wife, Shirlee; his parents; and all of his siblings. He is survived by his second wife, Katherine; his children and their spouses; grandchildren and great-grandchildren.
A memorial service for Lehenbauer is set for 11 a.m. Saturday, July 9, at St. Luke's Lutheran Church in Oviedo, Fla. Lehenbauer's son, Joel, who serves as executive director of the LCMS Commission on Theology and Church Relations, will preach for the service.
Memorials may be sent to:
The CSL Lehenbauer Scholarship Endowment Fund for pastoral students, 801 Seminary Place, St. Louis, MO 63105; or
Barnabas Aid, an organization that assists Christians suffering persecution, 80 Abbeyville Road, Lancaster, PA 17603.
Posted July 8, 2022