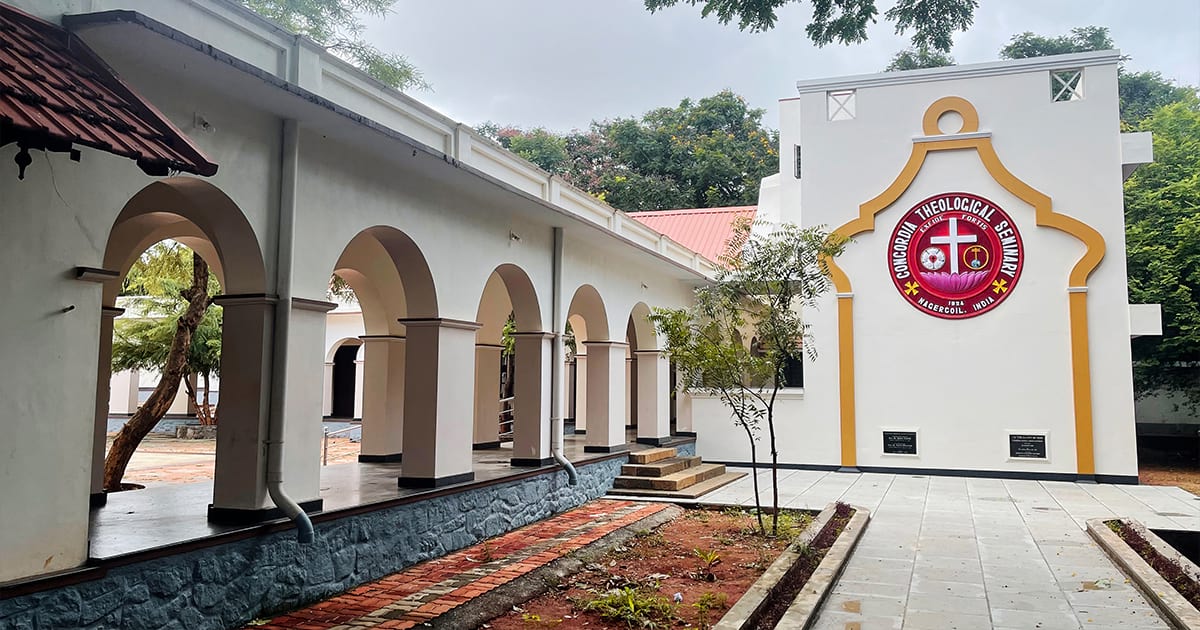 By Daniel Harmelink
In June, representatives of The Lutheran Church—Missouri Synod (LCMS) joined with more than 200 pastors of the India Evangelical Lutheran Church (IELC) in giving thanks to God for His mercy to the IELC and its seminary, Concordia Theological Seminary (CTSN) in Nagercoil, India. The gathering — held at CTSN less than five years after the campus was destroyed by Cyclone Ockhi — included a service of dedication for the rebuilt seminary, a conference for the IELC pastors and a commencement ceremony for approximately 30 CTSN graduates.
The devastation from Ockhi, which made landfall on Nov. 30, 2017, was so extensive that it left the CTSN administration and faculty questioning whether the seminary could stay open, but after extensive rebuilding in partnership with LCMS Disaster Response, the campus is more vibrant today than ever. CTSN — established in 1924 as a direct result of LCMS mission work that began in India in 1894 — plans to expand its current enrollment of almost 100 to 130 over the next two years.
LCMS Disaster Response Director Rev. Dr. Ross Johnson, who preached at the dedication service, said the seminary was rebuilt to maintain its historic appearance while being low maintenance and better able to withstand cyclones and other serious weather events. "The goal was to make the seminary a safe, sanitary and secure place for pastors to come and learn for the next 100 years," Johnson said.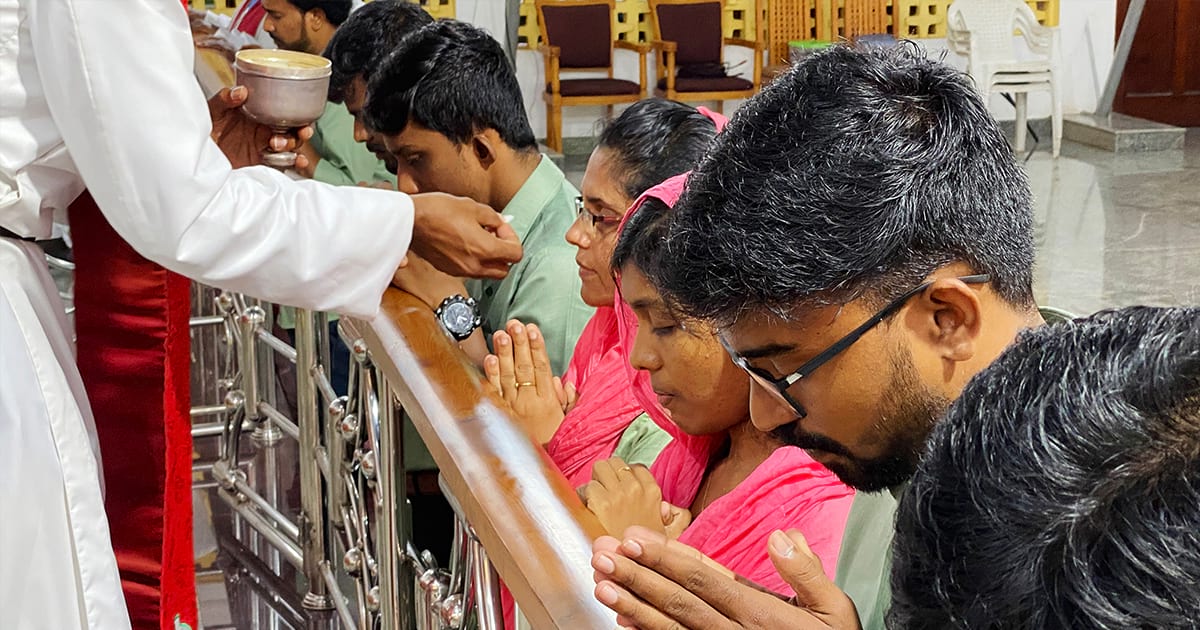 In addition to participating in the dedication and commencement, the LCMS delegation taught two days' worth of theological presentations to IELC pastors under the theme "The Theology of the Cross." The Rev. Dr. Arthur Just, associate executive director of the LCMS Office of International Mission and professor of Exegetical Theology at Concordia Theological Seminary, Fort Wayne (CTSFW), gave the commencement address. More than 1,750 lunches were served in the newly rebuilt dining hall.
In addition to Johnson and Just, LCMS participants at the historic gathering included:
Rev. Dr. Jonathan Shaw, director of Church Relations for the LCMS;
Rev. Dr. Detlev Schulz, CTSFW professor of Pastoral Ministry and Missions, dean of Graduate Studies, director of the Ph.D. program in Missiology and director of International Studies;
Rev. Dr. Daniel Harmelink, executive director of Concordia Historical Institute;
Rev. Dr. Charles Cortright, LCMS missionary to Latvia and professor at the Luther Academy;
Rev. Charles Ferry, regional director for the LCMS Asia region; and
Rev. Steven Mahlburg, LCMS missionary to Sri Lanka.
The Rev. Dr. Daniel Harmelink is the executive director of Concordia Historical Institute.
Posted June 17, 2022