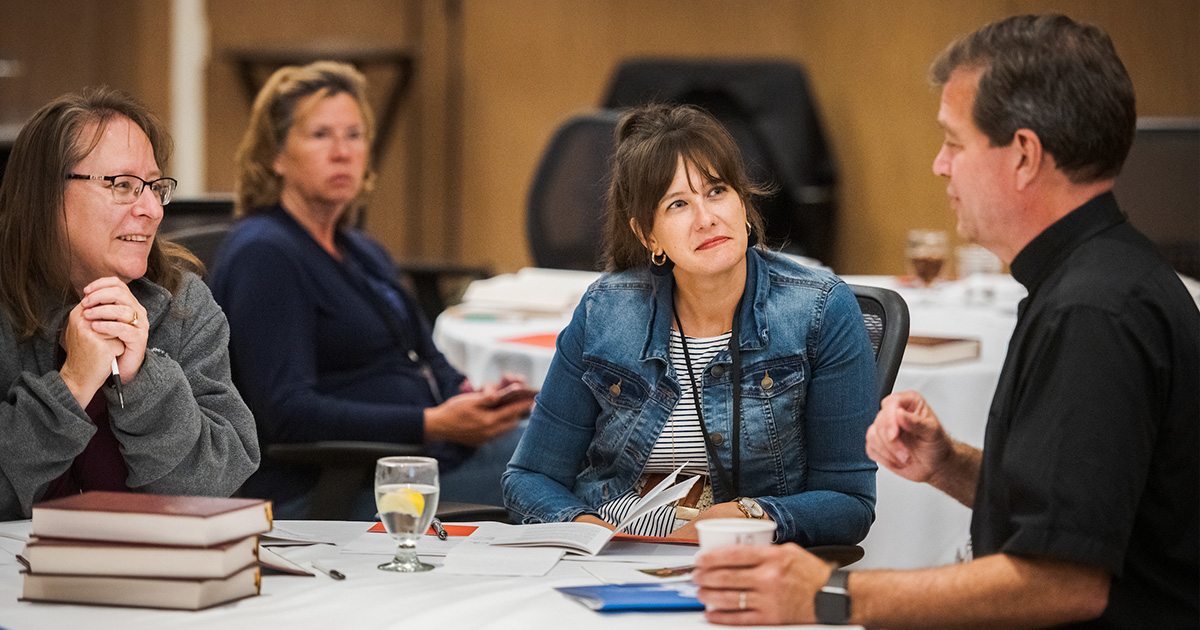 The month of March marked the two-year anniversary of the beginning of the COVID-19 pandemic and the associated restrictions. It's been a challenging two years for the church — both workers and laity. 
Last year, the LCMS Office of National Mission (ONM) partnered with DOXOLOGY: The Lutheran Center for Spiritual Care and Counsel, to provide respite retreats for pastors to enable them to better shepherd the souls in their care. 
Now, the ONM is again partnering with DOXOLOGY on a series of respite retreats for teachers and commissioned ministers (e.g., deaconesses, directors of Christian education, directors of parish music and others) currently serving in the LCMS. The retreats, titled "Take Heart! Renewed to Be a Blessing," are funded by the ONM; participants pay only the cost of travel.
The retreats will assist church workers to:
Examine the challenges they face in their vocations;
Respond to stress in healthy ways;
Make use of available resources; and
Embrace their identity in Christ.
Each retreat offers:
Refreshment in the Word through prayer, worship and reflection;
Vocational encouragement;
Review of best practices for dealing with conflict situations; and
Opportunities for participants to share, debrief and problem-solve.
The two primary presenters for the "Take Heart" retreats are the Rev. David C. Fleming, DOXOLOGY executive director for Spiritual Care, and Dr. Beverly Yahnke, DOXOLOGY executive director for Christian Counsel. In a video announcement about the retreats, Fleming, who also serves as pastor at Our Savior Lutheran Church and School in Grand Rapids, Mich., addressed the Synod's commissioned workers:
"I've seen firsthand the amazing service you've provided. … You are valued and cherished, not only by our Lord, but by His church too. Thank you."
Yahnke said, "We are so grateful for you. You've served so many, so well, throughout the long siege of COVID. … After stressful work, it's remarkably healthy to step away for a few days. … I'm absolutely confident you will want to attend."
In an email encouraging LCMS workers to register for a retreat, ONM Executive Director Rev. Robert M. Zagore wrote, "It is a tiring time to serve the church. Yet Christ has promised that you are not alone when He says, 'I am with you always, to the end of the age' (Matt. 28:20). He strengthens and preserves us through His Word and Sacraments."
The first respite retreats for commissioned workers took place in Fall 2021. A total of 30 retreats are planned. Upcoming dates, with more to be added, are:
June 21-23 Bolivar, Penn.
July 19-21 Wichita, Kan.
Sept. 23-25 Hickory, N.C. 
Oct. 7-9 Bradenton, Fla. 
Oct. 28-30 Dayton, Ohio
DOXOLOGY is an LCMS Recognized Service Organization. 
Learn more about the "Take Heart" retreats for commissioned ministers.
Posted March 31, 2022