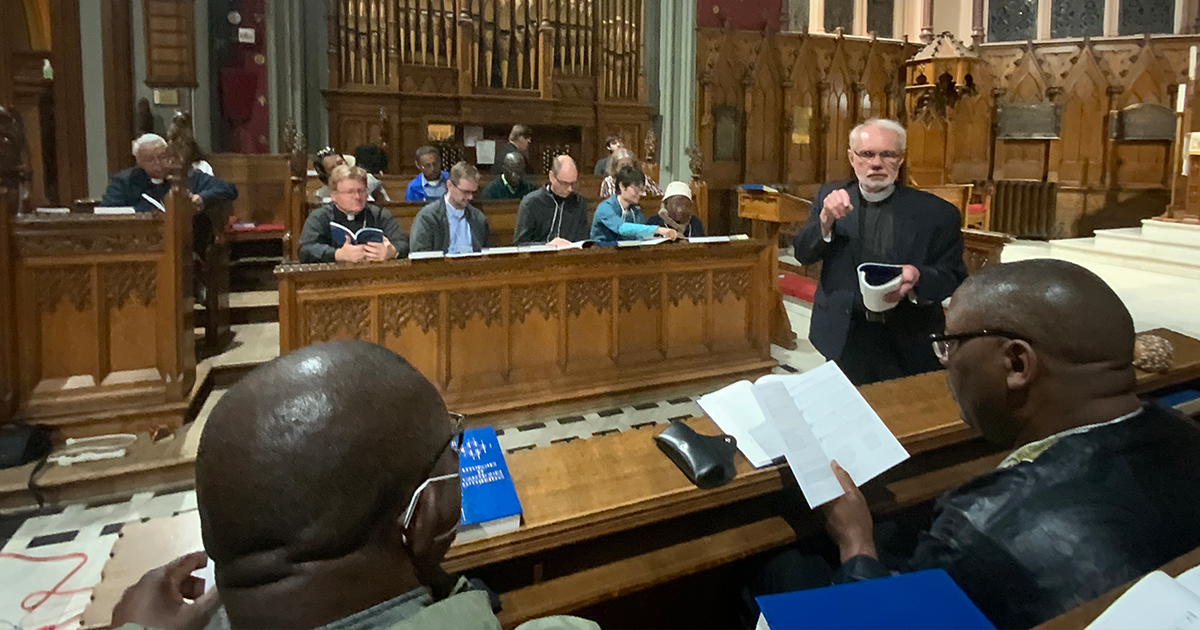 Cantor Phillip A. Magness is a sacred music educator for The Lutheran Church—Missouri Synod (LCMS) Office of International Mission. One of his projects as a missionary has been the production of Édition Africaine (ÉA), a hymnal to serve francophone singers and congregations, particularly in Africa.
In a recent newsletter, Magness writes, "Producing a hymnal requires a team — and the quality of the hymnal depends on the abilities and dedication of that team. Édition Africaine had particular needs, and the Lord graciously provided for them through the humble service of the Rev. Dr. David Saar and the Rev. Dr. David Somers.  
"Pastors Saar and Somers, a.k.a. 'The Two Davids,' were the leadership team for Liturgies et Cantiques Luthériens (LCL), the parent hymnal of Édition Africaine, and so I was extremely thankful when they got on board with this project. They caught the vision at our first meeting early in 2020, via Zoom, and faithfully followed through in all their commitments to the project. 
"Pastor Saar did all the engraving for the hymnal, guaranteeing that it would align with the look of LCL, which he also engraved. He also found several of the new psalm antiphons that we included in ÉA. Pastor Somers, who is most fluent in French, handled the copyrights for us and hosted the introductory conference in Montréal. 
"We also thank Concordia Publishing House for giving us permission to use the Lutheran Service Book/LCL artwork, and Lutheran Heritage Foundation—Africa for publishing the book. Indeed, we are better together!" 
Posted Sept. 20, 2023