Those who receive calls will attend orientation events March 2-14 and July 12-24, 2015, in St. Louis.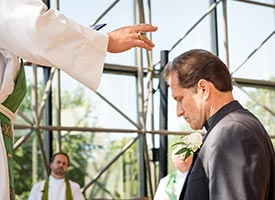 The Rev. Dan McMiller is installed Aug. 14 as director of recruitment for the LCMS Office of International Mission.
The Synod is seeking to place 20 short-term missionaries who can teach English as a foreign language at schools and churches overseas.