Delegates debate women in combat and give overwhelming support to Mercy floor committee resolutions.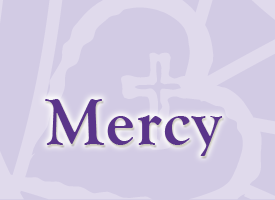 The annual Mercy Essay Contest is sponsored by the LCMS Office of National Mission to encourage seminary students to engage our Lutheran theology of mercy and its implications in life and ministry. Prof. John Pless of Concordia Theological Seminary in Ft. Wayne, Ind. coordinates the competition each year.

Here are a number of brief resources you may find useful in addressing the sorts of questions that arise among God's people when faced with disasters in this fallen world. They all seek to refresh the weary with the wonderful promises of God's Word related to suffering, the end of this age, and the joys of the age that will dawn at our Lord's return.