By Gretchen Roberts
ST. LOUIS (July 22, 2013) — LCMS convention delegates elected Kathy A. Schulz from the Central Region and Dr. Gloria S. Edwards from the West-Southwest Region to the LCMS Board of Directors today. Schulz received 615 votes, or 61.9 percent of the vote, on the second ballot.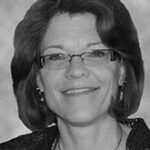 Edwards received 554, or 55.2 percent of the vote, on the third ballot. The Board of Directors is responsible for the legal, property and financial affairs of the Synod, as outlined in Bylaws 3.3.4.2-3.3.4.9.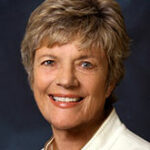 According to the Rev. Dan Gilbert, chair of the Committee for Registration, Credentials and Elections, convention delegates are electing board members from just two of the five new regions this convention because the board terms are staggered. As board members fulfill their terms, other regions will be represented. See a map of the regions here.
Elections for the at-large positions on the Board of Directors will take place Tuesday, July 23.
The 65th Regular Convention of the LCMS is meeting July 20-25 at the America's Center Convention Complex under the theme "Baptized for This Moment."
Updated July 23, 2013