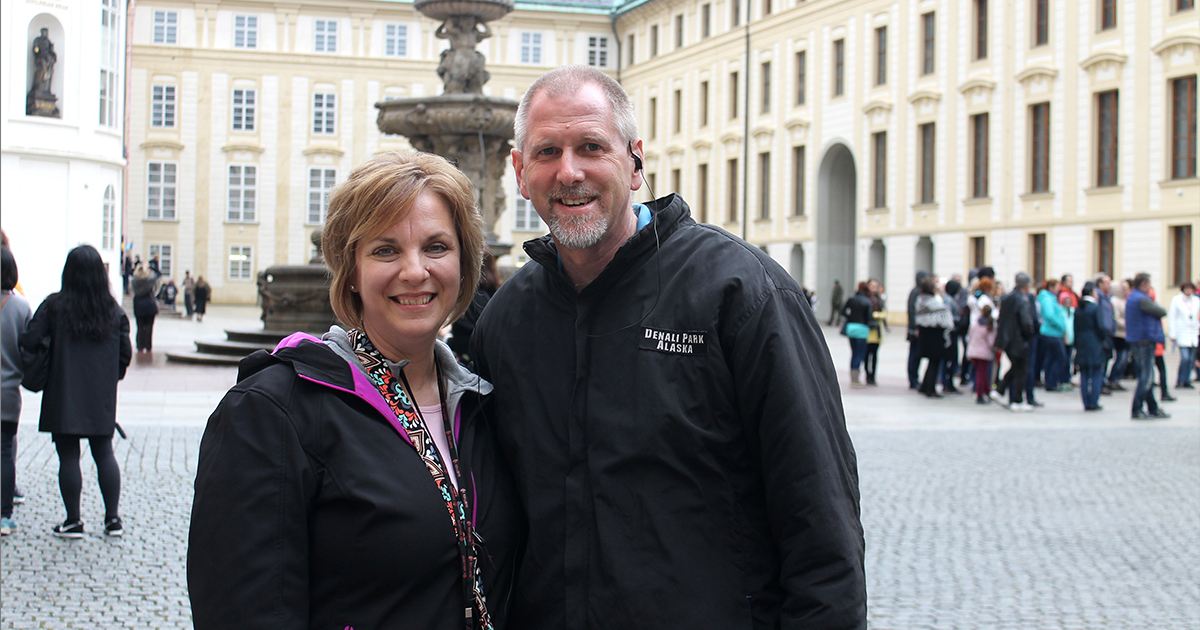 Here's how readers answered last month's question, "Pastors, teachers and other church workers: In what ways has your congregation or school shown their appreciation for you?"
Rev. Bruce Keseman, pastor of Christ Our Savior Lutheran Church, Freeburg, Ill.:
"Christine (my wife, the congregation's music director) and I have been privileged to serve among these caring saints for over a quarter century. To celebrate, members of our little 200-member congregation gifted us with the trip of a lifetime while still giving
their usual offerings to cover our parish expenses and mission work. 
"After a year of planning and generosity, they provided a Lutheran heritage trip to Germany on the eve of the 500th anniversary of the Reformation.
"Christine and I had never traveled outside of North America, making the experience even more special. Now Luther's Wittenberg, Bach's Leipzig, the Wartburg Castle, and countless other sites have been etched into our memories. As a bonus, when I teach, I can better connect Reformation teachings and history to the sites where our forefathers proclaimed salvation by grace alone, through faith alone, because of Christ alone. And every time Christine plays a Bach piece in worship, it holds even more meaning. 
"To top it off, five current and past members of the congregation, plus my parents, chose to take the same tour. What a joy to share with them all the sites, learning and memories!
"I can't express how overwhelmingly blessed we feel to be part of the Christ Our Savior family. This trip was just one more expression of the love, care and support they show to us every day in the name of the Lord for whom they named the congregation. We are so grateful to God for them all."
Rev. Michael Gudgel, pastor of St. Matthew Lutheran Church, Lemont, Ill.:
"Last year, for Christmas, my congregation surprised me with an extremely thoughtful gift: 365 hand-written notes of encouragement. These were arranged on a calendar with one kind thought for every day of the year. 'Pastor Appreciation Month' is a great idea; my church took that idea and multiplied it by 12! 
"These notes of encouragement reminded me of Hebrews 10:24–25: 'And let us consider how to stir up one another to love and good works, not neglecting to meet together, as is the habit of some, but encouraging one another, and all the more as you see the day drawing near.'
"Ministry can be discouraging, especially as we see the day drawing near, but my flock found a way to encourage their pastor and to lift my spirits throughout the year."
Our next "Share it!" question:
How does your congregation or school let your community know you exist? Do you advertise, hold public events, etc.? Please describe.
In brief, please share your comments in an email to paula.ross@lcms.org. (Include your name, title, church/school name and its city.) We'll publish as many as we can in the July/August Reporter.
Posted June 21, 2018