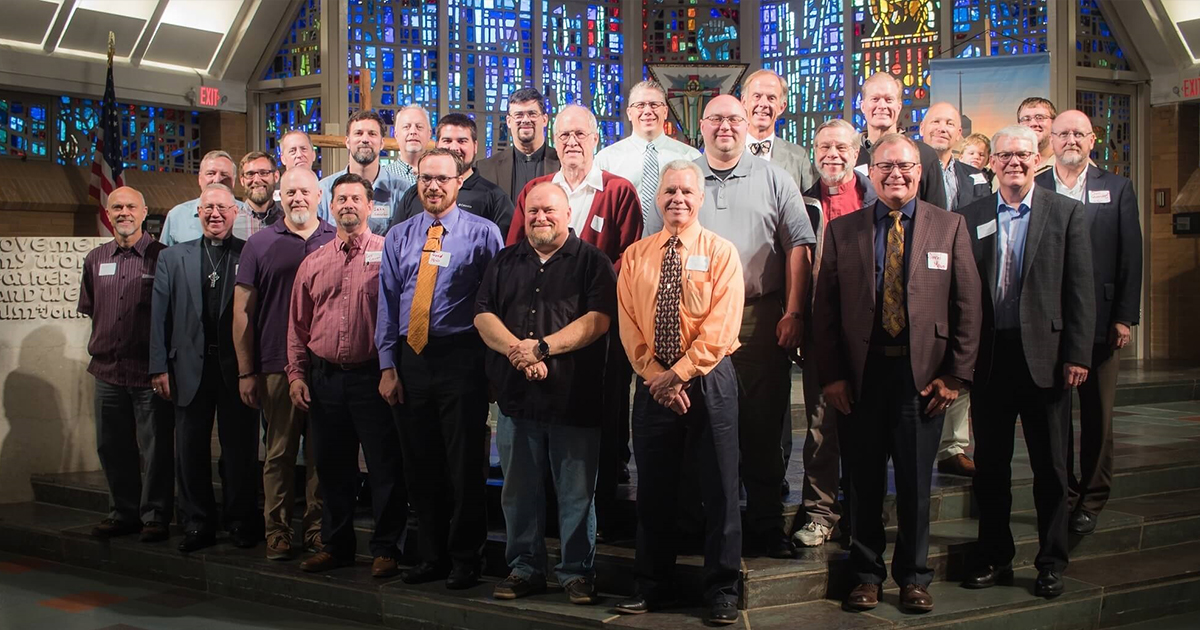 Clergy on campus
On Sept. 24, Concordia University, Ann Arbor, Mich. (CUAA), will welcome religious leaders of the LCMS to campus for the second annual Clergy on Campus day. Church leaders will be given the opportunity to share their godly wisdom, dialogue with the university's president and leaders, and experience the flow of a typical CUAA student's day. There is still opportunity to reserve your spot. RSVP at cuaa.edu/clergy-on-campus.
New art exhibit at CCNY
The OSilas Gallery at Concordia College New York, Bronxville, N.Y. (CCNY), will open its new season with "Young, Gifted, and Black: The Lumpkin-Boccuzzi Family Collection of Contemporary Art." The collection is the first stand-alone public exhibition curated exclusively from Bernard I. Lumpkin's and Carmine D. Boccuzzi's world-class private collection of contemporary African-American art. Multimedia works by emerging artists will be shown alongside those of established artists, including Mickalene Thomas, Kerry James Marshall and Kara Walker.
College of Distinction
Concordia University Chicago, River Forest, Ill. (CUC), was recognized for the 2019–20 academic year as a College of Distinction, Illinois College of Distinction and Christian College of Distinction. CUC was also recognized in the specific areas of Business and Education. "It is an honor to have been recognized as a College of Distinction every year since 2010," said Evelyn Burdick, senior vice-president of Enrollment and Marketing. Schools are evaluated in four areas: engaged students, great teaching, vibrant community and successful outcomes.
Music accreditation
The music department at Concordia University, Irvine, Calif., has received accreditation from the National Association of Schools of Music, a nonprofit organization that establishes standards for undergraduate and graduate degree programs at conservatories, colleges and universities nationwide. The multi-year review process examined class offerings, faculty members' educational background and professional experience, as well as facilities and equipment.  
New building dedicated
On Aug. 1, Concordia University Wisconsin, Mequon, Wis. (CUW), celebrated the official opening of its newest academic building, The Robert W. Plaster Free Enterprise Center, which now serves as a home for CUW's Batterman School of Business and its new Speech-Language Pathology program. The new building brings business and health-care disciplines together to further CUW's mission of preparing ethical caregivers equipped to serve patients' spiritual, financial and physical needs. Learn more about the building at
cuw.edu/plastercenter. 
Digital textbooks
This fall, Master of Business Administration students at Concordia University, Nebraska, Seward, Neb., will not be required to purchase textbooks for their classes. Graduate students will receive online Open Educational Resources that are freely available to use, copy, adapt and share because they are in the public domain or because their creator endowed them with an open license. 
Enrollment record
Summer semester enrollment at Concordia University, St. Paul, St. Paul, Minn., grew 3 percent from a year ago, with 3,293 students compared to 3,195 last year. The increase sets a new summer enrollment record for the school. The number includes 1,809 students (1,027 full-time) enrolled in graduate-level programs and 1,484 students enrolled in undergraduate programs, including both traditional on-campus and online programs.
Game on
Concordia University Texas, Austin, Texas, has joined more than 100 colleges and universities throughout the United States and Canada to offer eSports (competitive video gaming) teams. Twenty-five student athletes from several states and academic majors, including business, psychology and art, will compete in a new varsity eSports arena. "Our high-tech arena provides the same environment that eSports professionals use out in the field, giving our eSports players real-world experience while they're still in college," explained Coach Marc Valdoria.
Posted Sept. 16, 2019