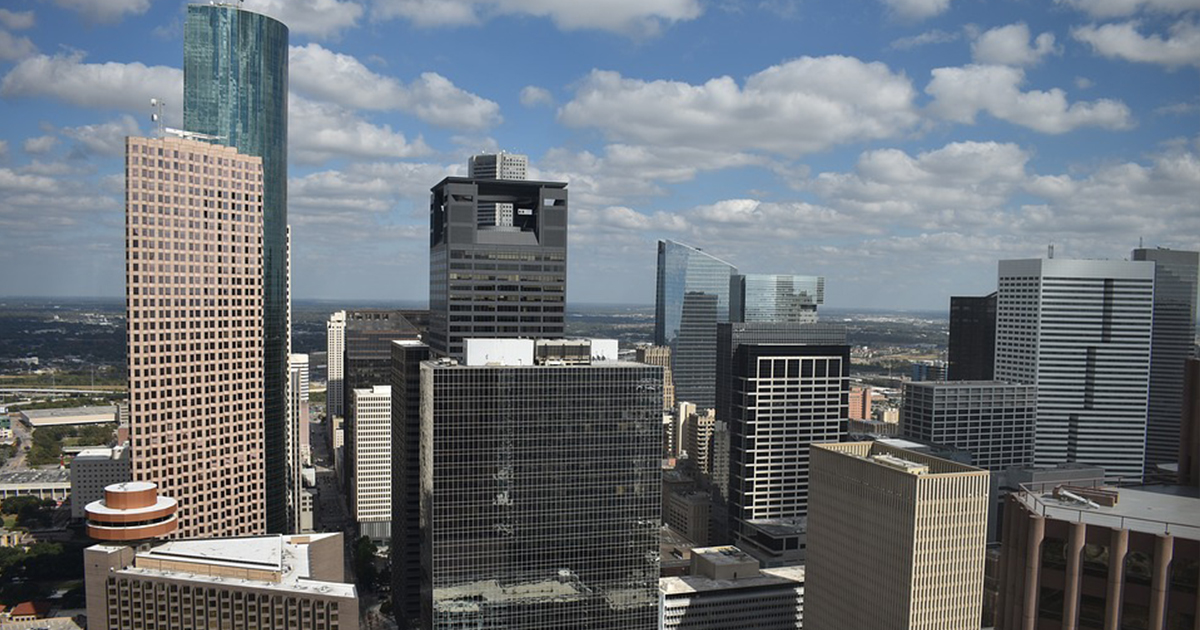 By David Strand
In recent years, a standard feature of the fall meetings of The Lutheran Church—Missouri Synod's (LCMS) Council of Presidents (COP) and Board of Directors (BOD) has been a joint session co-hosted by the chairmen of those bodies, and this year was no different.
Gathering Nov. 21 in the same Houston hotel that, later in the week, would serve as the venue for the Lutheran Church Extension Fund (LCEF) Leadership Conference, the COP and BOD shared an early-morning breakfast, devotions led by English District President Rev. Jamison Hardy, and remarks from COP Chairman Rev. Dr. David P.E. Maier (president of the LCMS Michigan District) and BOD Chairman Rev. Dr. Michael L. Kumm.
COP report
After both men had introduced the new members of their respective groups, Maier reviewed highlights from the nearly concluded COP meeting. He said the council continued its discussions on licensed lay deacons (LLDs), noting the "tremendous need for men to serve" in this capacity. Together with Synod President Rev. Dr. Matthew C. Harrison, himself a member of the council, the COP appointed a "What's Next?" committee to consider how, beyond the process for LLD colloquy now drawing near its close, the Synod and its districts will help Word and Sacrament ministry continue to be delivered in congregations and populations that have difficulty providing for or obtaining regular pastoral service.
Maier said the COP spent significant time talking about "ministry in and with immigrants," especially the complexities of immigration law and work-authorization requirements for immigrants hoping to serve in the church. "We believe in the power of the Gospel and our ability to reach others," he said, "but we also must obey the government and recognize its laws," even as we realize that "Jesus was an 'immigrant' who came to save us."
He added that the COP will not meet in September 2020, opting instead for an August meeting with the faculties of both seminaries.
Kumm explained the Board's ability, should the need arise, "to appoint up to three other Board members with special skill-sets," but said the BOD decided at its September meeting not to, "though we will keep our options open." Later in the day, at its own meeting, the Board would fill a vacancy among its 12 voting members by electing Thomas Nelson, a software engineer and businessman from Belvidere, Ill.
Kumm asked Chief Administrative Officer Frank Simek to share "some big events of the past year." Simek obliged by citing the sale of three LCMS-owned properties in Hong Kong, a dividend from Concordia International School Shanghai, and a repaid loan from Concordia International School Hanoi (CISH) — these proceeds enabling the Board to retire the historic debt of the Concordia University System (CUS) and leave the Synod, in terms of external debt, beholden to no one. The remaining funds, Simek said, about $7 million, have been set aside as "Board designated" and will not be used for day-to-day operational expenses.
He pointed to a concerning trend: a continuing decline in unrestricted gifts, the Synod's "most flexible" form of revenue and "the lifeblood of many programs." The situation has prompted outside third-party assessments of several LCMS units with more to come. So far, Simek said, these evaluations have saved the Synod $1 million, "though the primary objective of the assessments has been to improve efficiencies."
He told the COP that, between the Jan. 31 retirement of Chief Financial Officer (CFO) Jerald C. Wulf and the arrival of Wulf's successor, he, Simek, will serve as the acting CFO. That afternoon, Kumm and the Board honored Wulf with kind words and a farewell gift.
Faithful service
"Jerry and I go back 35 years," said Kumm, "when we stood side by side in our church choir. It was I who nominated Jerry for the CFO job. Jerry, this being your last formal meeting with us, I want to tell you what a pleasure it has been serving with you these past nine years. You are an extremely faithful Lutheran Christian gentleman, husband, father, grandfather and servant of the church, with vast experience at all levels of the Synod. We are all grateful to you. God bless you, brother."
In his response, Wulf shifted the attention from himself to "the wonderful people at the International Center. They have big hearts for the Lord, and I can't say enough about them." 
He did, however, allow himself at least a portion of one accolade: "When I started, our deficit in undesignated funds stood at $17 million. We are in much better shape now. Many people contributed to this, and it gives me great satisfaction. It has been a privilege serving the Board and the Synod. Thank you for the opportunity."
President's report
President Harrison reported on his "very moving" trip to northern Europe, where "many pastors in Scandinavia and Finland have been defrocked, insulted and kicked out" for their confessional Lutheran stances. "The state churches can be very difficult," he said. "In some cases, they would sooner permit Muslim services in their worship spaces than allow confessional Lutherans to use them." Nonetheless, churches friendly to the LCMS "are emerging, and they are planting missions."
He broached other subjects, including interchurch dialogues, developments (including presidential vacancies) at several Concordia universities, and the upcoming March for Life in Washington, D.C., where he will be a speaker at the Rose Dinner.
Chief Mission Officer Rev. Kevin D. Robson spoke of the initial conference — Jan. 9–11 in St. Louis — of Making Disciples for Life, the convention-mandated emphasis for the current triennium. He said he is working with the Boards for International and National Mission "to bring more visibility to the Synod's seven mission priorities" and "provide tools to individuals, congregations and districts to encourage their participation in shaping these priorities and developing new emphases" for future triennia. 
He gave updates on the three international schools — Hong Kong, Shanghai, Hanoi — noting that while the civil unrest in Hong Kong forced the temporary closure of all schools there, the Hong Kong International School has since reopened. To date, he said, "its enrollment has not been affected thanks to the school's location being a bit removed from the rioting."
Finally, Robson briefed the Board on a just-concluded update/discussion with the COP on the Synod's church-worker recruitment initiative, now in its research phase. "Under the auspices of the Rev. Dr. James Baneck, executive director of LCMS Pastoral Education, we have completed 10 focus groups representing a broad cross-section of the church," Robson said. "We'll have a report on these in February. From there, we'll move on to the public-facing campaign, the goal of which is to encourage our young people to consider careers in church work."
The BOD packs a lot into a one-day meeting, and there is insufficient space in these pages to give an account of it all. Suffice to say, in brief, the Board also: 
Heard the financial report from CFO Wulf as well as a composite report from Brown Smith Wallace (BSW), the external auditors for the LCMS whose "summary results" included LCMS Inc., Concordia Plan Services, LCMS Holdings, the Lutheran Center for Religious Liberty, and the National Lutheran Housing Corp., the latter having recently ceased operations. BSW reported "no difficulties" in performing its audit work, "no disagreements" in consulting with management, "no problems" with internal-control-related matters, and "no material weaknesses" noted. The firm gave the church an "A+" in fairly stating its finances.
Made five member-at-large appointments to the LCMS Foundation.
Received reports from its Audit, Personnel and Governance committees. For more information on these reports (and other Board business), readers can refer to the "Meeting Minutes" once they are posted on the BOD's webpage. 
Authorized a short-term revolving line of credit from LCEF to CISH; approved an LCEF loan request from Concordia College New York, Bronxville, N.Y.; and gave its consent to a debt restructuring (not involving new money) at Concordia University, Portland, Ore. 
Received a letter from the presidents of the CUS schools expressing "sincere thanks to the Board of Directors for taking the bold step of retiring the historic CUS debt." This will usher in "new and exciting possibilities," the presidents said, with "more students exposed to the forgiving love and abiding grace of Jesus Christ. We thank the Board for its hard work in bringing about this result."
The BOD next meets Feb. 7–8.
Posted Jan. 6, 2020