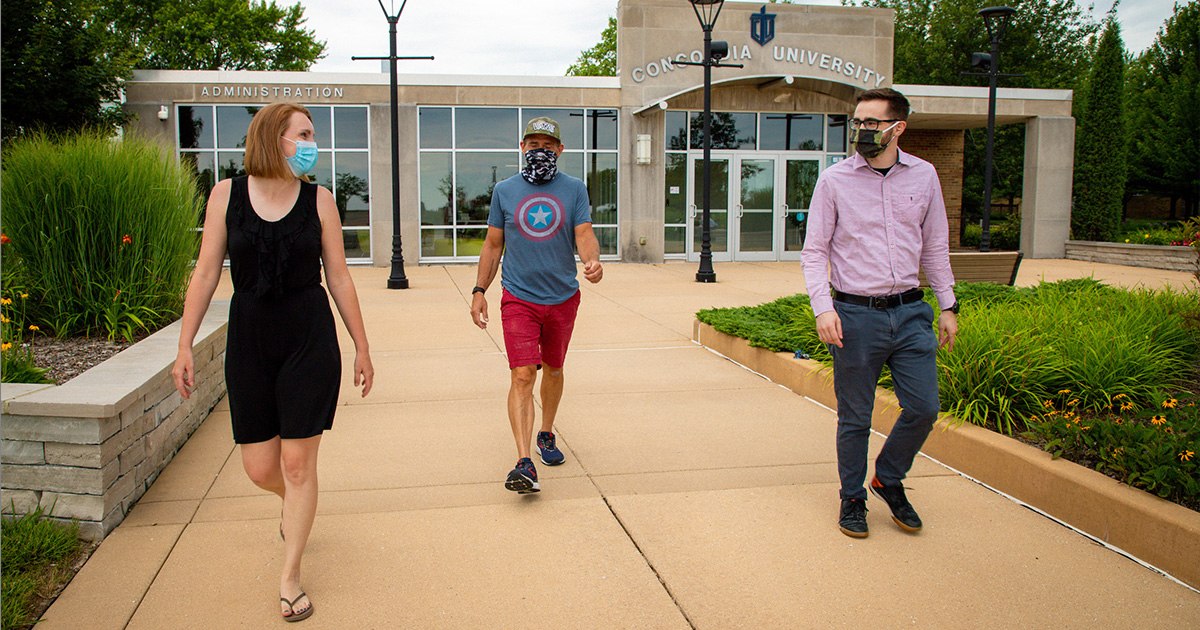 Top workplace

 
For the second year in a row, Concordia University Wisconsin (CUW), Mequon, Wis., has been named among the Milwaukee Journal Sentinel's 75 Top Workplaces. The list showcases outstanding businesses in southeastern Wisconsin and is based solely on employee feedback gathered through a third-party survey. This is the second year CUW opted to participate. Learn more at blog.cuw.edu/top-workplace. 
Special education partnership
Concordia University, Nebraska (CUNE), Seward, Neb., through a partnership with Educational Service Unit (ESU) 6 in Milford, Neb., will offer a variety of career practice opportunities for secondary students with disabilities to help them learn skills needed to secure and maintain employment after graduating from high school. CUNE students majoring in special education will be able to participate as observers, interns, mentors, tutors and instructors.
"We are honored to serve our community in this way and to help young people become equipped for their vocations through their experiences of holding jobs and serving throughout our campus," said the Rev. Dr. Russ Sommerfeld, CUNE interim president. "We look forward to them being part of our community."
The program, titled Career Readiness and Vocational Education (CRAVE), is designed for special education students ages 18–21 and emphasizes career, academic and domestic skills. CRAVE students will work on campus in a variety of roles, including custodial, dining, office and groundskeeping. Students will also learn practical skills, such as how to complete a job application, write a resume and conduct themselves in an interview.
New program has director
Concordia University Irvine (CUI), Irvine, Calif., announces the appointment of Dr. Gabriela Espinosa as director of CUI's new engineering program, set to launch this fall. Espinosa earned a bachelor's in Applied Physics from Yale University, New Haven, Conn.; a master's in Biomedical Engineering from Saint Louis University, St. Louis; and a Ph.D. in Biomedical Engineering from Washington University, St. Louis. As director of CUI's new engineering program, she wants to go beyond providing an excellent engineering education.  
"There are plenty of places to become a talented engineer, but I want to push for the full package," Espinosa said. "What does it mean to be a Concordia-educated engineer? It has to be more than technical knowledge." Espinosa said she wants CUI engineering graduates to think creatively to solve problems and to live out the values of CUI in the workplace.
Master's in digital humanities 
Concordia University Ann Arbor (CUAA), Ann Arbor, Mich., has added a Master of Arts in Digital Humanities, a rapidly growing field of study that blends lifelong learning with the development of 21st-century technological skills. This intersection of technology and culture calls on students to reinvent and lead the charge in digital creations while working as web designers, communicators, curators, managers of digital experiences, archive digitizers and more. Learn more at cuaa.edu/digital-humanities.
Student writers recognized
The English department at Concordia University Chicago (CUC), River Forest, Ill., has announced the winners of the 10th annual Radke/Sorenson prizes for writing, two faculty-chosen honors that recognize an outstanding poem and essay written by a junior or senior English major.
The essay prize was awarded to Madlyn Zingler for her essay, "Remaining True to Thyself: The Role of Emilia in Shakespeare's Othello." The poetry prize was awarded to Viviana Mendoza for her poem, "I Imagine a Reality in which My Parents Grow Old Together." Zingler ('22), of Watertown, Wis., is double-majoring in English and political science. Mendoza ('21), of Stickney, Ill., graduated summa cum laude in May with a B.S. in English/language arts education.
"I am very thankful for Dr. (David) Rogner, along with all of my English professors who've encouraged me to write and keep writing," Mendoza said. "Hearing the news also made me quite emotional. My poem is about my parents and the concept/feeling of home, so it is close to me."
Zingler said, "When I found out I had won, I felt honored to have been chosen from among so many exceptional candidates. I also felt deeply thankful for all the hours of hard work and dedication the fantastic professors in the English department here put in to help me reach my full potential."
The honor includes a $250 cash prize endowed by an anonymous donor. The winning poem and essay are featured in the 2021 issue of Motif, CUC's creative arts journal.
Support for mental health
The Charlie Life & Leadership Academy works to help students develop the knowledge and skills necessary for success in the 21st century. The Concordia University, St. Paul (CSP), St. Paul, Minn., chapter of the academy was recently nationally recognized for its creative use of online content centered around mental health. 
Read more at csp.edu/news/csps-charlie-academy-highlighted-nationally.
Seminary news
CTSFW holds music workshop
The 2021 musician workshop at Concordia Theological Seminary, Fort Wayne (CTSFW), is set for July 26–30 on the CTSFW campus.  Students will receive customized instruction in:
Organ registration
Keyboard and pedal technique
Leading congregational singing at the organ and/or piano
Hymn introductions
Playing the liturgy
Repertoire
Leading hymns
Visit ctsfw.edu/musician-workshops for more information. 
CSL ends 182nd year
On May 21, Concordia Seminary, St. Louis (CSL), celebrated 85 students and five honorees as part of its 2021 Commencement. The day's activities began with the Theological Diploma Service in the Chapel of St. Timothy and St. Titus. Theological diplomas were presented to all students eligible to receive a call as a pastor or deaconess in the LCMS. Commencement exercises outdoors in the Main Quadrangle, with academic degrees and honors presented during the ceremony, wrapped up the day's events. CSL will begin its 183rd academic year on Aug. 27 under the theme, "Your Word is a Lamp to My Feet." Visit csl.edu/live to view archived video of past CSL services and events.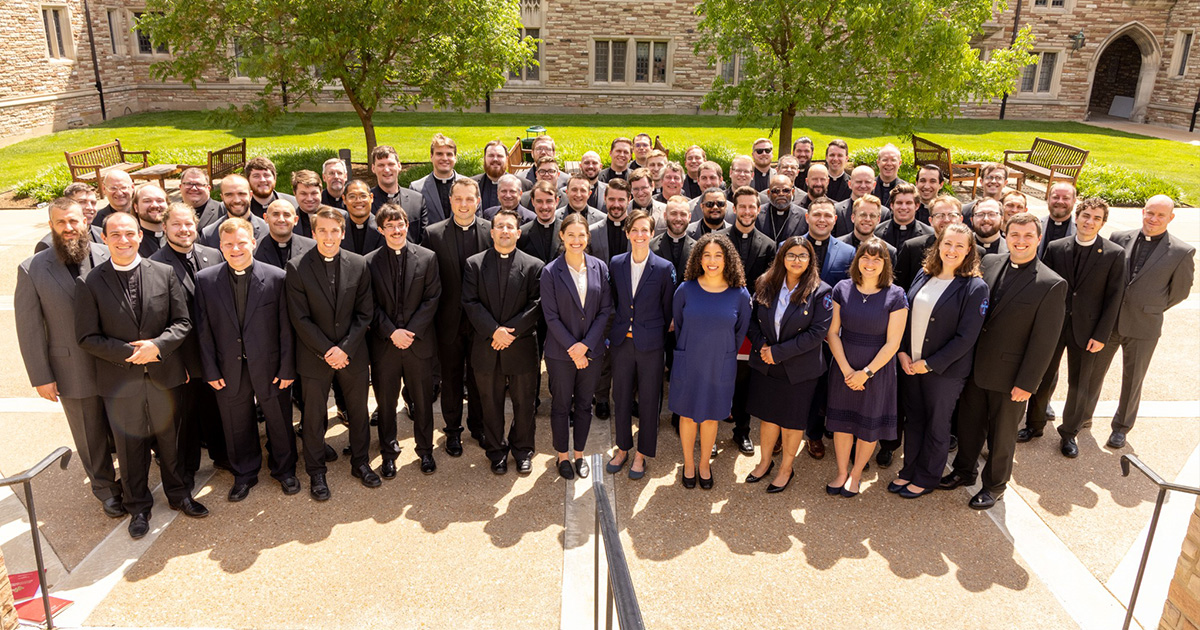 Posted July 8, 2021