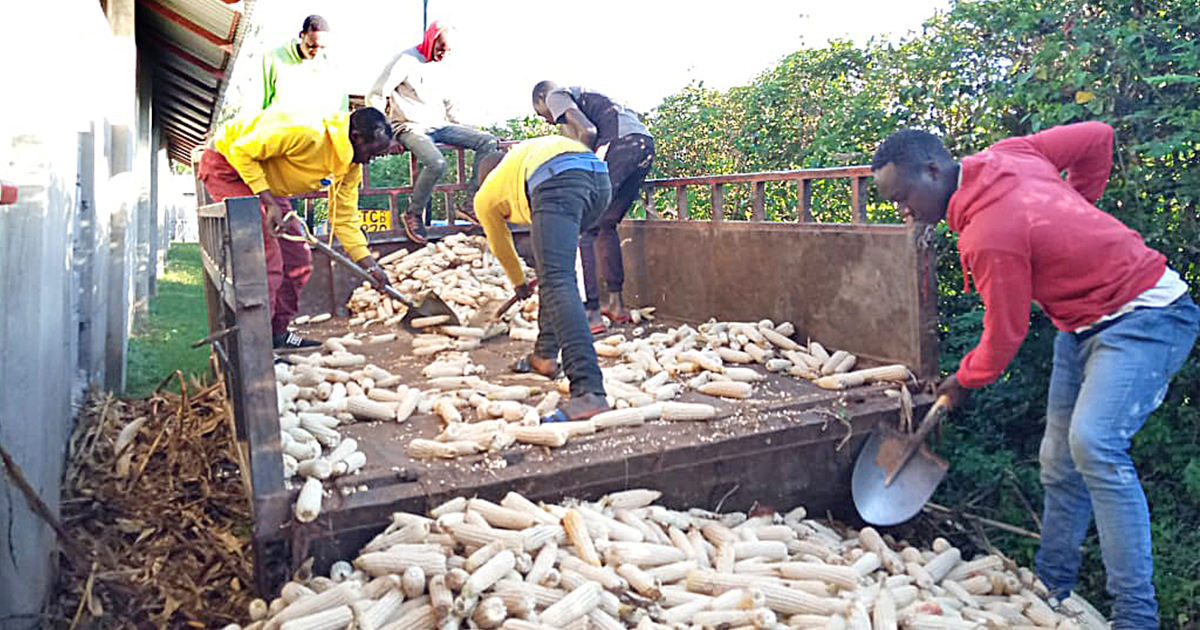 Kenya
Project 24, a partnership of the LCMS Office of International Mission and the Evangelical Lutheran Church in Kenya (ELCK), provides boarding for Kenyan children while they attend primary school. Each Project 24 facility is a Christ-centered, loving, caring and safe environment with daily opportunities for Scripture engagement, catechesis and worship. Qualified students continue on to secondary schools, trade schools and colleges on Project 24 scholarships. 
In 2020, due to the COVID-19 pandemic, the Project 24 sites had to be closed and the children sent home. Yet in the face of much disappointment and uncertainty, there were still reasons to be thankful. 
For example, the Project 24 site in Udom has, for some time, been taking deliberate steps to cut back on its operational costs by becoming self-sustainable. At the beginning of 2020, the site leased land for planting maize. Students and staff were looking forward to the planting season, but when the pandemic began, the students had to return home. Some of the staff, however, remained behind to work on the farm. In addition, some graduates of the Project 24 program returned to help out, and in October — the same time that some children began returning to school — the crop was successfully harvested.
Another example of God's grace during the pandemic was a new opportunity to share God's Word as the ELCK worked to deliver food and provisions to students and their families. During these monthly visits, the ELCK pastors, evangelists and deaconesses would often stay after the deliveries were made, praying and reading the Bible with those present. For some, it was the first time they had ever heard the Good News of Christ. Thanks be to God!
For more information about Project 24, contact Jennifer Hummel at jennifer.hummel@lcms.org or 800-248-1930, ext. 1326.
Posted June 9, 2021