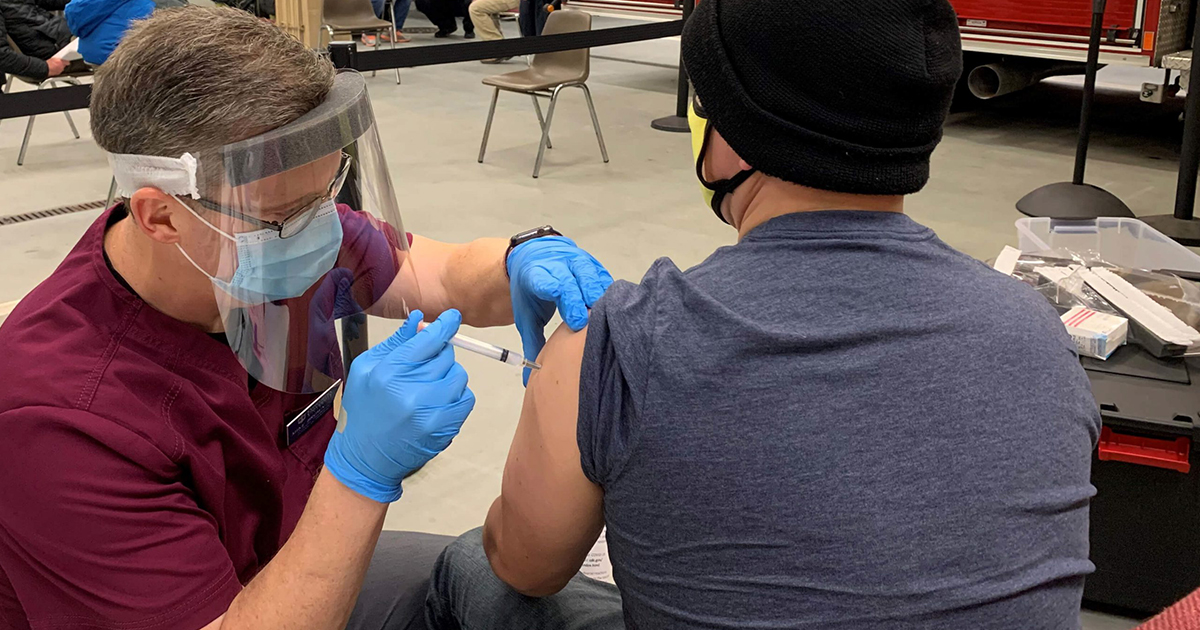 By Cheryl Magness
On Jan. 21, LCMS President Rev. Dr. Matthew C. Harrison sent an email to all workers on the Synod roster addressing questions and concerns about the COVID-19 vaccines that have, in recent weeks, begun to be distributed and dispensed.
Harrison wrote, "These questions have come not in the interests of politicizing the matter, but out of sincere Christian moral convictions. Having consulted with our district presidents and other agencies of the Synod, I requested that the staff of the Commission on Theology and Church Relations [CTCR], in collaboration with the Office of National Mission's [ONM] Life Ministry, draft 'The LCMS and COVID-19 Vaccines: Facts and Considerations.' "
Both Harrison's letter and the vaccine document are now available at lcms.org/president for churchwide reading and download. They address such topics as:
Whether the currently available vaccines contain aborted human fetal tissue.
Whether the currently available vaccines were tested using human fetal cell lines.
Whether there is an official LCMS position on the use of COVID-19 vaccines.
In addition to providing factual information about the vaccines, Harrison's letter offers pastoral counsel on deciding whether to receive the vaccine and talking to those with whom one disagrees:
"In this contentious issue, we must respect the consciences of fellow believers who share our same commitment to Scripture and the Lutheran Confessions, as well as our life together as a Synod. As St. Paul urges us regarding matters of conscience, 'let no one seek his own good, but the good of his neighbor' (1 Cor. 10:24), and 'let us not pass judgment on one another any longer, but rather decide never to put a stumbling block or hindrance in the way of a brother' (Rom. 14:13).
"At a time of cultural upheaval, I would encourage you not to allow disagreement even over undoubtedly important matters such as this to take precedence over the faith that unites us in Christ. In all things, we should heed the call to 'maintain the unity of  the Spirit in the bond of peace' (Eph. 4:6)."
Posted Jan. 22, 2021