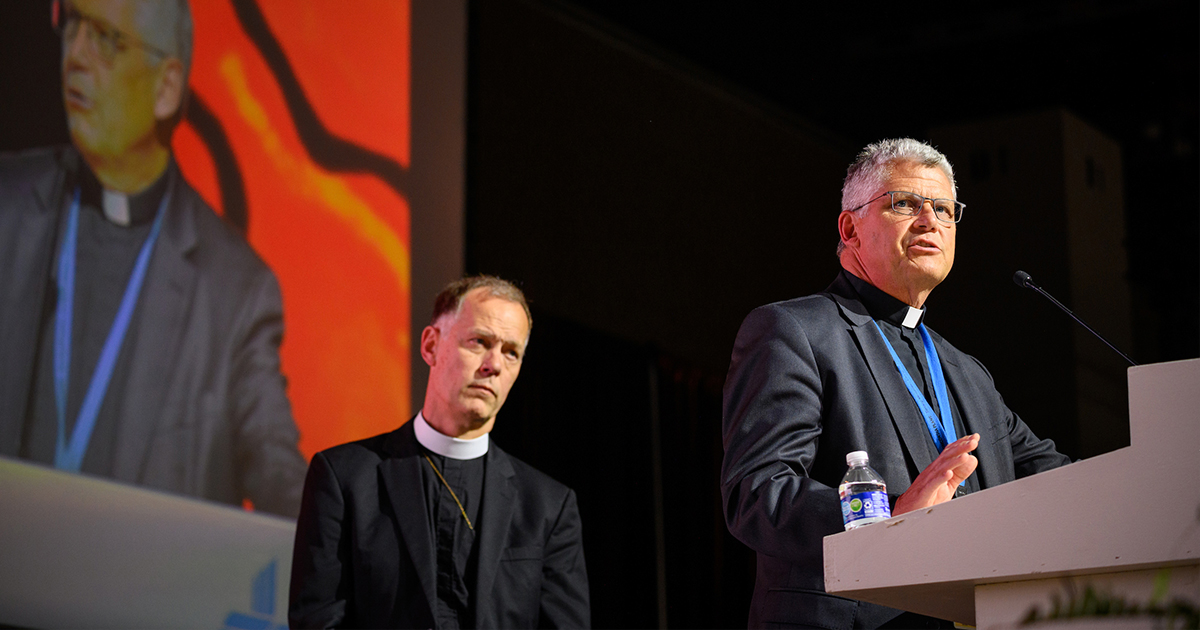 When Resolution 6-01, "To Affirm and Strengthen Set Apart to Serve in Word and Action," came before delegates at the 2023 Lutheran Church—Missouri Synod (LCMS) convention, the Rev. Dr. Matthew C. Harrison, LCMS president and convention chairman, called it a "no-brainer." The resolution, which passed unanimously, calls for encouraging:
Church workers and those they serve, including congregations, schools and Synod institutions, to pray for more workers;
Everyone in the Synod, including key influential adults (pastors, parents, teachers, directors of Christian education and other church workers) to encourage youth and adults to consider full-time church work; 
Congregations, schools, missionaries and all recipients of the forthcoming Concordia Publishing House Set Apart to Serve (SAS) curriculum to use SAS strategies, resources and curriculum; and
All primary agencies of the Synod to endorse, advocate and engage with SAS as the Synod strives to "recruit and train pastors, teachers, and other professional church workers" (LCMS Constitution, Article III 3). 
During the convention, delegates were treated to five SAS videos. The videos, which explore the roles of pastor, teacher, deaconess, director of Christian education and church work as a second career, are available here for those who would like to view or make use of them.  
Also during the convention, attendees were able to visit the SAS display in the LCMS booth. It was intentionally positioned near the Concordia university and seminary exhibits to encourage conversations about church work among university/seminary staff, staff of LCMS churches and schools, and young people and their parents. 
In addition, for one of its broadcasts from the convention, KFUO Radio interviewed the Rev. Gregory Todd, rear admiral chief of Navy Chaplains, and Chaplain James Hopkins of the Navy Reserves about their paths to becoming Navy chaplains, the need for chaplains today, what it's like to be a chaplain, and how to become a military chaplain. Listen at KFUO.
Set Apart to Serve is an ongoing LCMS initiative to raise up future workers for the church. You can help by talking to people of all ages about church work. Take time to sit down with them and ask, "Have you ever considered full-time church work?" Then encourage them and pray for them. Take part in an SAS virtual town hall set for Sept. 27. 
For more information about SAS, visit lcms.org/sas. 
Posted Sept. 6, 2023