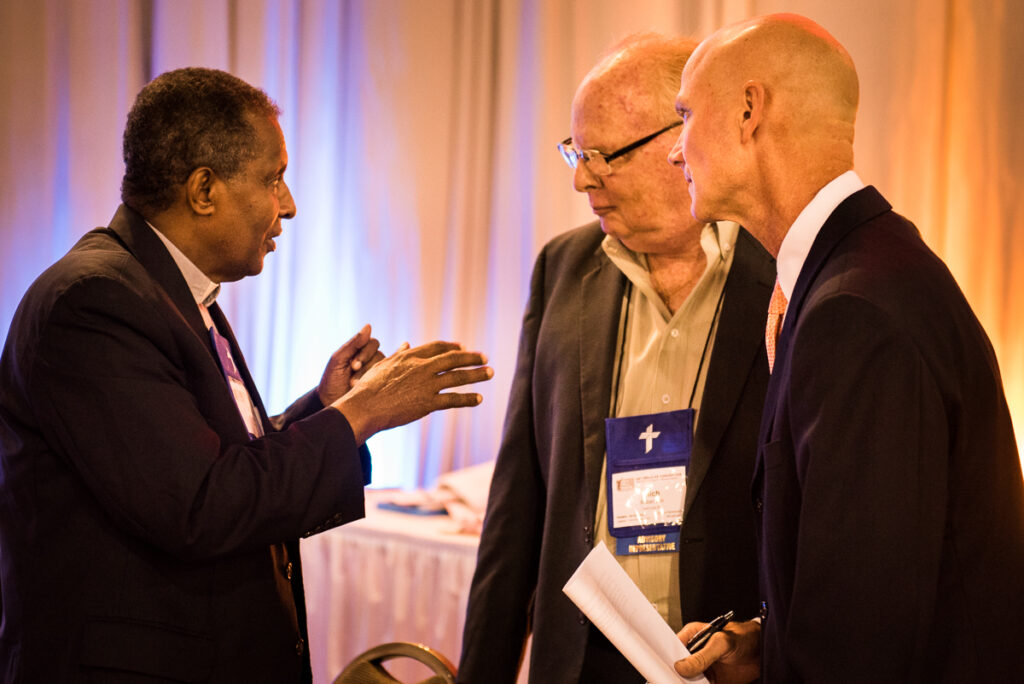 By Tony Oliphant
MILWAUKEE (July 13, 2016) – As the delegates to the 2016 convention of The Lutheran Church—Missouri Synod looked forward to their mission together as a church body, they also looked at ways by which these efforts could be funded and enhanced.
The convention formally recognized the work of Lutheran Church Extension Fund (LCEF) as it serves LCMS members and organizations. The delegates on Wednesday resolved to encourage LCMS ministries "always to consider utilizing LCEF as its partner in ministry for investment, loans, and ministry support services" (Res. 10-01).
The work of LCEF has led to the charter of the Lutheran Federal Credit Union (LFCU), established to serve members of the LCMS. This organization works to provide financial products both for LCMS households and agencies.
Seeing LFCU as a "way to connect our LCMS together in a common bond of biblical stewardship and daily household financial management" (Res. 10-02), the delegates elected to encourage individual members of the LCMS, rostered church workers, congregations, agencies and auxiliaries of the LCMS to make use of the services offered by LFCU.
The biblical teaching on first fruits played a vital role in the discussion of how the members of the LCMS will fund the mission of the Synod in the future.
All pastors and congregations were encouraged to teach about the importance of vocations in home, church and community from the Table of Duties in Luther's Small Catechism and to instruct about cheerfully and voluntarily setting aside "a generous first fruits proportion (percentage) of [their] income" for the ministry of local congregations, districts and the Synod (Res. 10-03).
This instruction can take place with the aid of the Office of National Mission's (ONM) Stewardship Ministry, which has developed tools and conferences to equip stewardship leaders at the local level. The delegates encouraged all districts to send representatives and trainees to these conferences annually.
Other resources highlighted by the floor committee on stewardship are those of LCMS Communications "so that through the greater sharing of information we come to a fuller knowledge of the work of our national church walking together for the furtherance of the Lord's Kingdom" (Res. 10-05).
Resources produced include periodicals, social media channels, LCMS ministry blogs, KFUO Radio, videos, photography, e-news and others.
All pastors and church leaders are encouraged to make use of these means of communication for the Synod.
The Rev. Tony Oliphant is pastor of Redeemer Lutheran Church, Elmhurst, Ill., and a freelance writer for LCMS Communications.
Posted July 13, 2016
Learn more
Watch — Livestream and on-demand video
Read — Reporter Online  |  LCMS.org/convention
View — Photo galleries