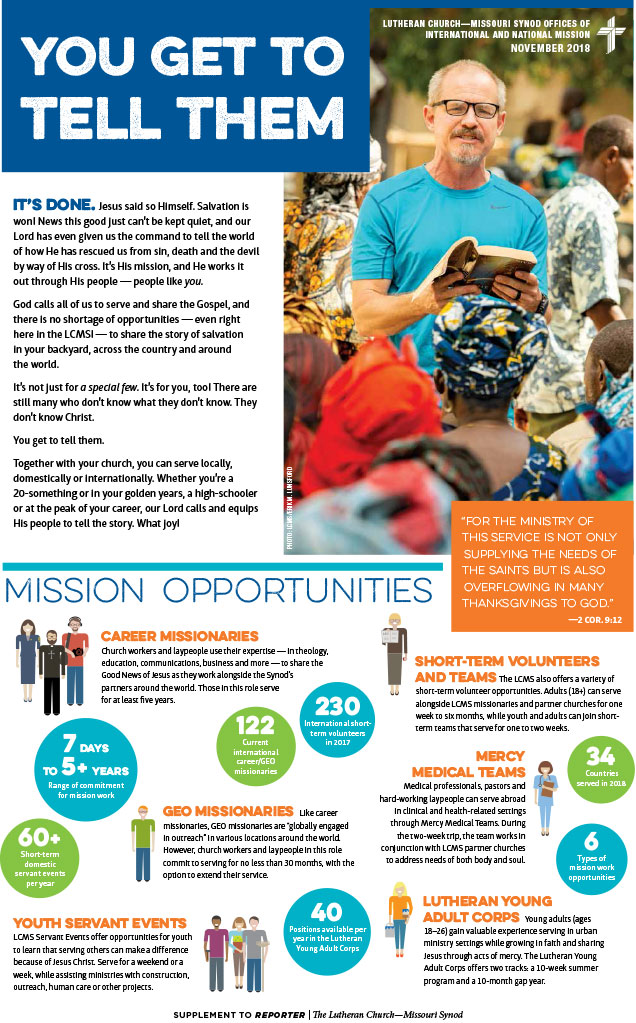 In a supplement to the November 2018 Reporter, the LCMS Offices of International and National Mission highlight opportunities to share the Gospel in your backyard, across the country and around the world.
Whether you're a 20-something or in your golden years, a high-schooler or at the peak of your career, our Lord calls and equips His people to tell the story.
God calls all of us to serve and share the Gospel, and there is no shortage of opportunities.
You get to tell them.
Download
---
Explore opportunities to serve: