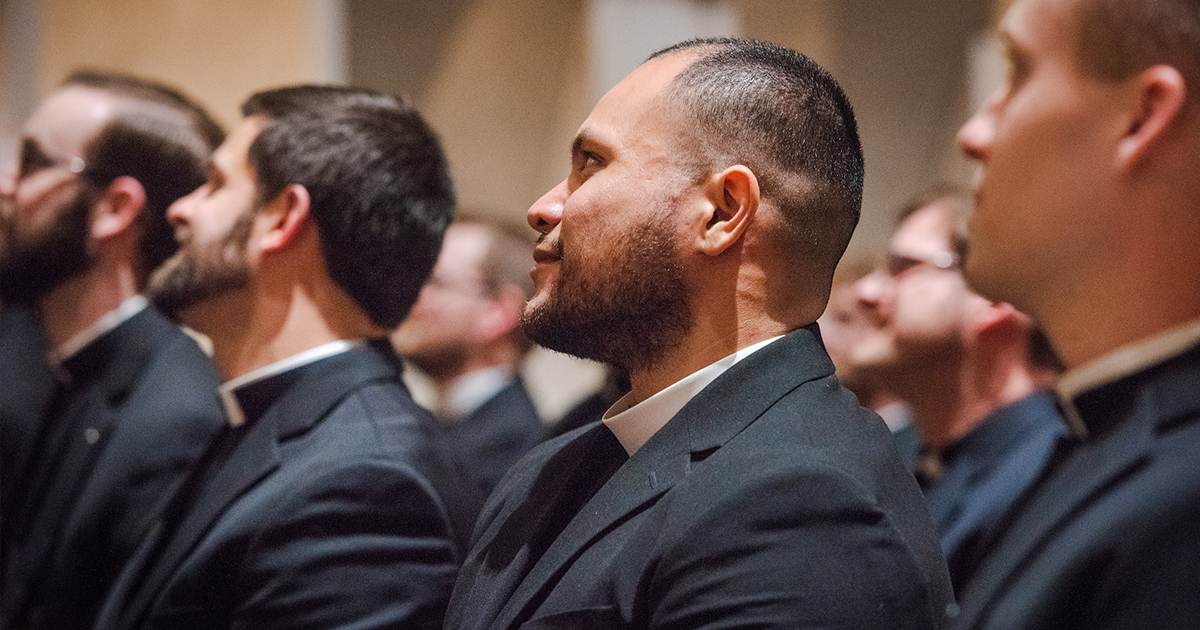 A new publication of the LCMS Office of Pastoral Education, "A White Paper on Pastoral Formation Prior to Seminary," is now available for free download at lcms.org/pastoral. Written by the Rev. Dr. James Baneck, executive director of Pastoral Education, the paper notes the lifelong character of pastoral formation: 
"Even for one who decides to become a pastor later in life, his childhood, education and previous experiences all play a role in who he will become as a pastor. … This paper seeks to assist the church in thinking more intently about how the church begins forming pastors before they enter the seminary."
The paper includes sections on the importance of a variety of pre-seminary factors that influence pastoral formation, including biblical foundation, confessional foundation, Lutheran identity, a well-rounded education and the overall formation of the whole man. 
It then reviews the pre-seminary curricula at the CUS schools and the entrance requirements for the Master of Divinity program at both seminaries, noting that Synod leaders who attended a September 2018 Pastoral Formation Summit in St. Louis concluded that, in the area of pastoral formation, the LCMS has "an excellent, robust and comprehensive pre-seminary and seminary curriculum." 
Yet, as noted in the paper, "not every seminary student will be a product of the Lutheran university system." The paper concludes by giving thanks to God "for whichever formational path leads a man to the seminary" and posing a list of questions to guide future conversations on the topic of lifelong pastoral formation. 
Baneck said, "I pray this white paper will be read and discussed among the pastors and laity of our Synod, but even more so that all of us would take an active role in forming our pastors from infant Baptism to seminary and beyond.  This is crucial for the faith and life of our children, grandchildren and neighbor.
"The church is deeply invested in forming pastors for this generation and for generations to come. But what is this Office of the Public Ministry in which we are forming pastors, and what does it mean to have a Divine Call into this office? Stay tuned as we explore these questions in the next white paper."
For more information about LCMS Pastoral Education or to read this or other Pastoral Education publications, visit lcms.org/pastoral.
Posted March 2, 2021