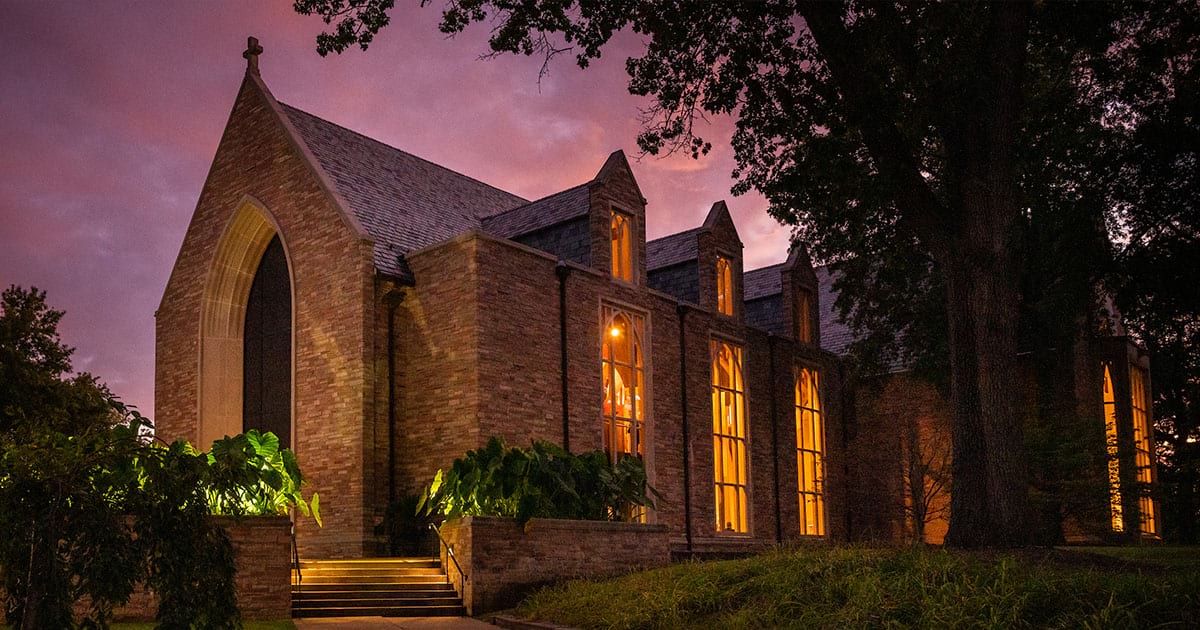 The public is invited to attend a service of installation in the Chapel of St. Timothy and St. Titus, Concordia Seminary, St. Louis, on Friday, Sept. 15, at 7 p.m. The service will follow the Order of Vespers and will include the installation of the Rev. Dr. Matthew C. Harrison, president of The Lutheran Church—Missouri Synod (LCMS), as well as the six LCMS vice-presidents, the Synod secretary and several members of boards of the Synod and its entities. A brief reception will follow the service.
Harrison was elected to his fifth term as LCMS president in June, and his re-election was recognized during the Synod convention, held July 29–Aug. 3 in Milwaukee. First-Vice President Rev. Peter Lange, the five regional vice-presidents and LCMS Secretary Rev. Dr. John Sias were all re-elected during the convention.
Newly elected members of the Synod's Board of Directors, Board for National Mission and Board for International Mission will also be installed during the Sept. 15 service.
In addition, newly elected or appointed board members for the Concordia University System, LCMS Foundation, Concordia Plans, Lutheran Church Extension Fund, Concordia Publishing House, Concordia Historical Institute and the Commission on Doctrinal Review will be installed.
The Rev. Dr. R. Lee Hagan, president of the LCMS Missouri District, will preach for the service.
Questions may be directed to the LCMS Church Information Center at infocenter@lcms.org or 888-843-5267 (THE LCMS).
Posted Aug. 22, 2023/Updated Sept. 15, 2023